Just what the title says really. Does anyone know how to fix it?
Thanks.
Maybe, you have the ".nomedia" file into the Music folder.
It happened to me too, when I wanted to hide the Music folder from the Gallery (long tap-hide folder), so the Gallery application simply created this small file (.nomedia) in the Music folder, and after a while I no longer saw all the music
That was the first thing I looked for but there is no such file.
Try to change music app, use Musicolet (that by the way is one of the best).
I'd rather get a fix for it. It used to work and space for new apps on my device is limited.
Okay, so the only thing that comes to my mind is to reset the Music app, deleting its data (settings-apps-Music-storage-clear storage).
After this suggestion, I give up

I tried that too but no luck. I heard something once about an Android media database which could be reinitialised but I can't find anything about it now.
Yes, it could be!
So, the same way as before, but you have to enable the view of the system apps on the 3dots in the upper right corner, find the 'Media Storage' app and clear its storage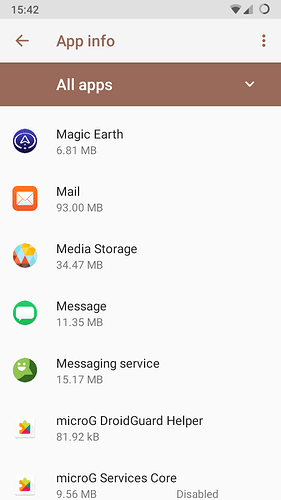 That didn't work either. It looks like I'll reluctantly have to install another app after all. I wouldn't mind so much if I could get rid of the existing one. Thanks for your suggestions.
@Vaughan
Just this week i`ve had 2 bad experiences with buying 2 x Sandisk micro sd cards from two different ebay sellers. Both were defective most likely fakes. Even direct from amazon there have been cases of fake sd card. If you have windows try H2testw or SD insight for android tho i havent tried SD Insight (i dont know what tracker it has if any) as i used H2testw. Or if using linux or mac there some listed on this page
There is no problem with the card.
I installed Vanilla Music which seems to be working correctly. I'm looking forward to that minimal /e/ build if I ever start to get updates for my device again.
This topic was automatically closed 15 days after the last reply. New replies are no longer allowed.