(English below)
Bonjour,
J'espère que ma question est posée au bon endroit. J'ai un telephone modèle SM-A520F et j'essaye d'installer /e/ en suivant la doc et j'ai un problème dans la dernière phase, l'installation de la rom avec adb sideload, TWRP me retourne l'erreur suivante: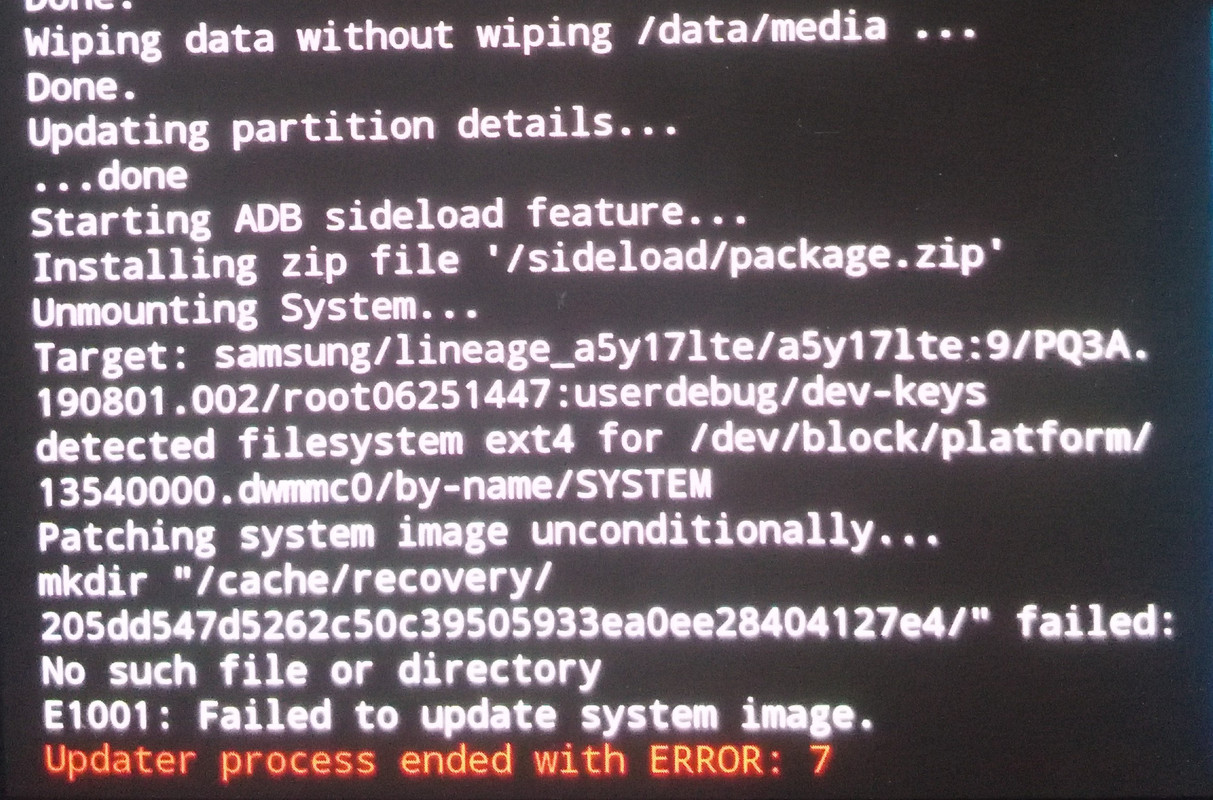 C'est la première fois que j'installe une rom custom et je n'y connais pas grand chose en général en informatique donc je suis un peu perdu. J'utilise la dernière version de TWRP (twrp-3.4.0-0-a5y17lte) la dernière version en /e/ (e-0.9-p-2020062560240-dev-a5y17lte.zip) mais je n'avais pas mis à jour le firmware avant de la rom d'origine (A520FXXUCCSL1). Est-ce que ça peut être à l'origine de l'erreur?
Merci pour votre aide!
---
EN:
Hi,
I hope my question is in the right place. I have a SM-A520F model phone and I'm trying to install /e/ following the doc and I have a problem in the last phase, installing the rom with adb sideload, TWRP returns an error (see screenshot in the French version)
This is the first time I install a custom rom and I don't know much about computers in general so I'm a bit lost. I'm using the latest version of TWRP (twrp-3.4.0-0-a5y17lte) the latest version in /e/ (e-0.9-p-2020062560240-dev-a5y17lte.zip) but I didn't update the firmware before the original rom (A520FXXUCCSL1). Could this be the cause of the error?
Thanks for your help!