Hi all,
When I try to flash /e/ on my LeEco LeMax 2, as written in the documentation here, this what I get on TWRP when I use adb sideload e.zip :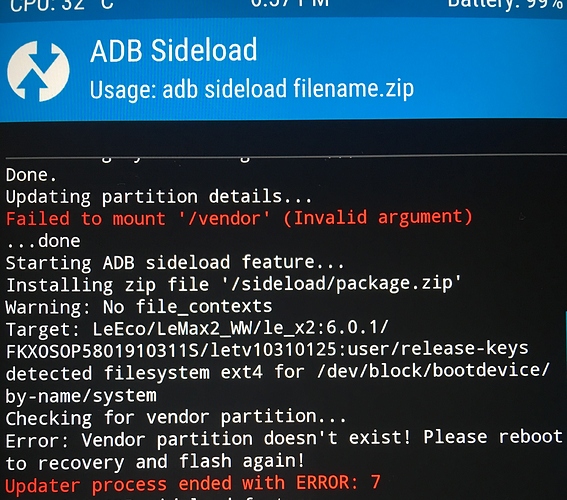 I'm guessing this is cause of the vendor partition, but can't find any related issue on qwant.
I've read it might be cause of the first two lines on the file META-INF/com/google/android/updater-script. I did unzip the package, modified the script and zip it, but now this is what I get :


Any ideas where the issue comes from?
Or how could I fix it?