Hello my world,
I use the proton mail app and I discover that /e/os block a tracker from ch.protonmail.android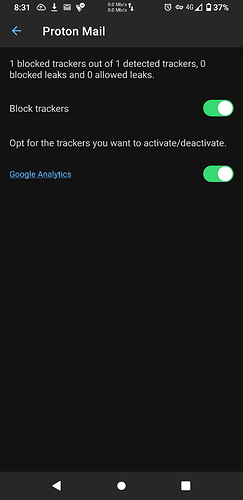 So I ask Proton
Can you explain how do you protect my privacy by using google analytics trackers in the proton mail app ?
Here is the reply from support team :
Jul 4, 2022, 17:33 GMT+2

Hello,

Thank you for your patience.

We have consulted with our developers and we want to inform you that we do not use Google Analytics, however, some of your e-mails might be using them. Kindly note that newsletters might use them to track interactions.

Thank you for your understanding.

If you have any additional questions or need assistance from our side, please let us know. We would be happy to help.

Kind regards,

Customer Support
Proton Mail
I think me voila rassuré

maybe it is the /e/os fault the #apptracker not working correctly

Any idea ?