Could anyone help me understanding what the different levels are of how apps access the Internet?
In a settings submenu there are toggles for each and every app to fine adjust (see below)
I understand what the toggles for Wifi and mobile data are. But the others…?
VPN data, I assume devices whether an app used an enabled VPN service or not…
What is the difference between background data and unrestricted usage?
What are the different level of user data that are being transmitted or not depending on the toggles on or off?
Thanks in advance.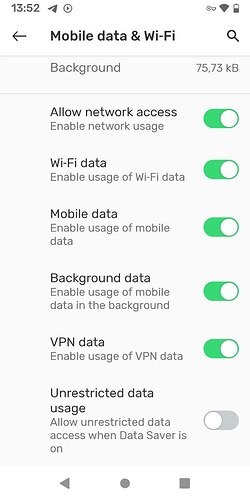 Regain your privacy! Adopt /e/ the unGoogled mobile OS and online services