Hello /e/os community!
I am very happy with my /e/os on my Fairphone 3+ so I bought a Samsung Tab S5e because it is compatible.
I followed this installation guide but failed on the recovery download with Odin.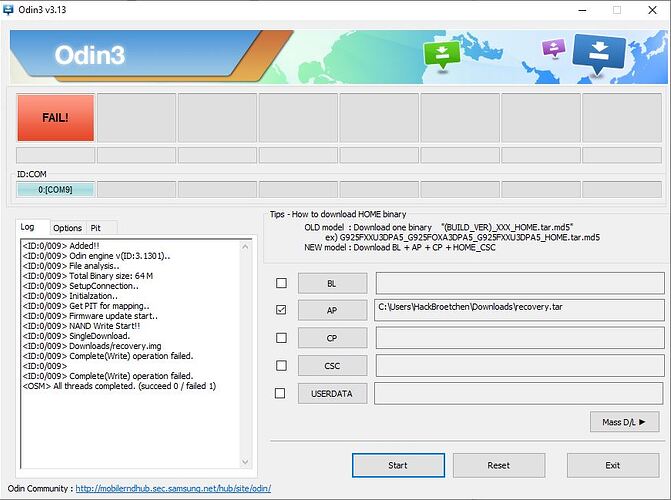 My only clue so far is the line "SECURE DOWNLOAD : ENABLE" in the download screen on the tablet. But my investigations are stuck at this point.
I hope that I just missed something and that there is nothing unfixable wrong with my tab… Thanks a lot for your help. <3