Hi all,
I'm running /e/ 0.12-p* on a Samsung Galaxy A5 2017 (a5y17lte) device.
When I first set up the device with /e/ (I think it was version 0.10) I've also installed Magisk via TWRP and this went fine and everything worked as expected. Now, as I wanted to use Magisk-Hide for a new installed App I found out that there Magisk is not working/installed anymore: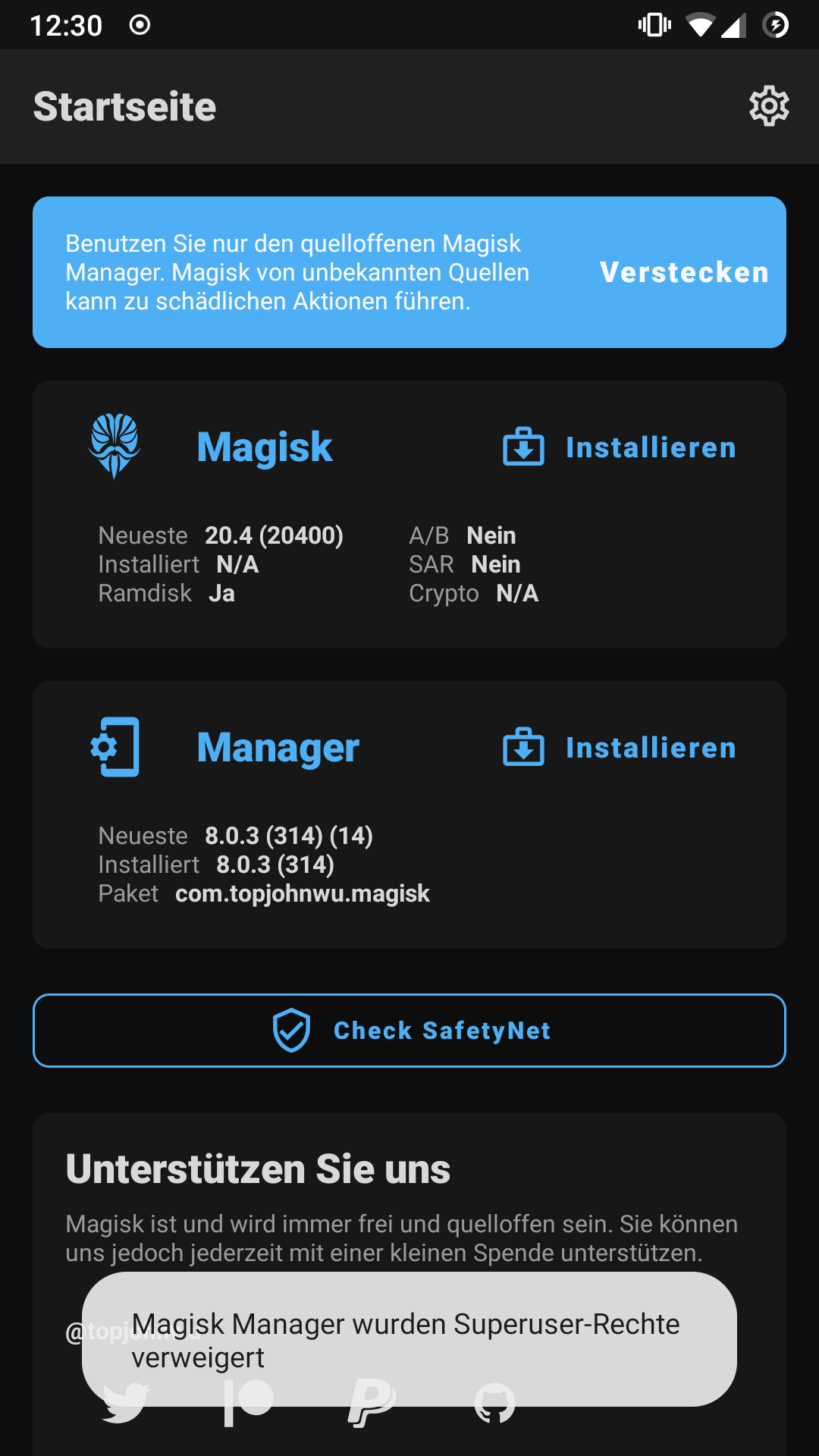 and I'm not able to install it via TWPR anymore.
I also tried to follow the new install instrucions on https://topjohnwu.github.io/Magisk/install.html but didn't succeed as fastboot isn't working with Samsung devices.
Has anybody succeeded in installing Magisk with latest /e/ version on a similar device and can give me support?
Thanks a lot!
Regain your privacy! Adopt /e/ the unGoogled mobile OS and online services