i just installed /e/ on a new MI8, because this device was/is well known as the first consumer level device, which provides dual channel navigation capabilities.
but the practical results utilizing /e/ are more than disappointing!
analyzing the GPS support by "GPS test" and "GNSS compare" it becomes obvious, that the device doesn't see/utilize/report Galileo and Baidu satellites at all!
the actual results are therefor more unreliable than the recorded tracks from a very simple MI A1, because those device uses much more satellites in practice.
looking for answers in the net, i found many reports, which show working Galilieo and Baidu reception on MI 8 devices even in case of lineageOS.
i really have no answer, what's the reason for this behavior in /e/ and how to solve it!
maybe, someone else can give me an hint…
and just as side note:
before i flashed the /e/-image, i did install the most recent MIUI pie release…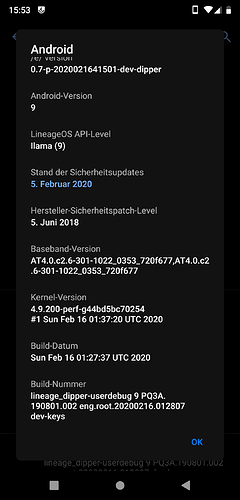 edit: see also:
https://forum.xda-developers.com/mi-8/help/port-miui-10-gps-t3886805
https://forum.xda-developers.com/showpost.php?p=78255680&postcount=506