Sorry to open a new topic for that question, and to open it there, I wasn't able to find a suitable category for it.
I'm looking for the source code of the e.foundation website or at least a bugtracker to open issues. I saw several problem on it, for example, on the home page, the "Donate" button just before the footer links to an empty page: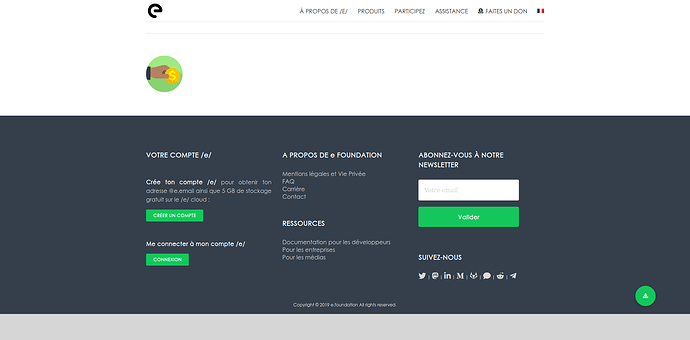 The URL is ending with donate-2. This is a bug I could easily fix so source code is welcome

Edit: it looks like this has been patched now. I took too long to write the message
Also, the FAQ (at least the french translation) looks pretty outdated. I would love to contribute there too.