Hi community!
I am a rather new user of /e/ and am quite happy of it!
I would like to display the content of my ecloud account within Gnome Shell (I'm on Archlinux), and also import my /e/ calendar and my /e/ contacts database.
I tried to use the Gnome setup, giving my /e/ email account as username, my password and the server URL https://ecloud.global/.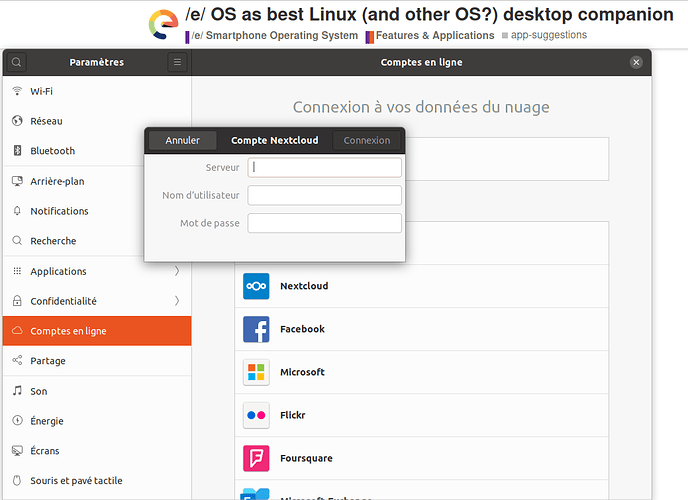 Nevertheless, I have an authentication error. I can display my personnal nextcloud account like that. Is that different for an /e/ nextcloud account? Do I need to install the nextcloud client?
Thanks for your return, and have a good day!
Regain your privacy! Adopt /e/ the unGoogled mobile OS and online services