I feel this must be right under my nose, because surely /e/OS default browser must do tabbed browsing, but I can't find it!
The browser is apparently based on Ungoogled Chromium, which I have also installed. But Ungoogled Chromium does tabbed browsing, exactly as you would expect for a Chromium-based browser - see arrow on RHS picture and compare LHS.
I also can't find a way to import bookmarks - again, Ungoogled Chromium does this, and I can import to that as .xml.
Are these features really missing?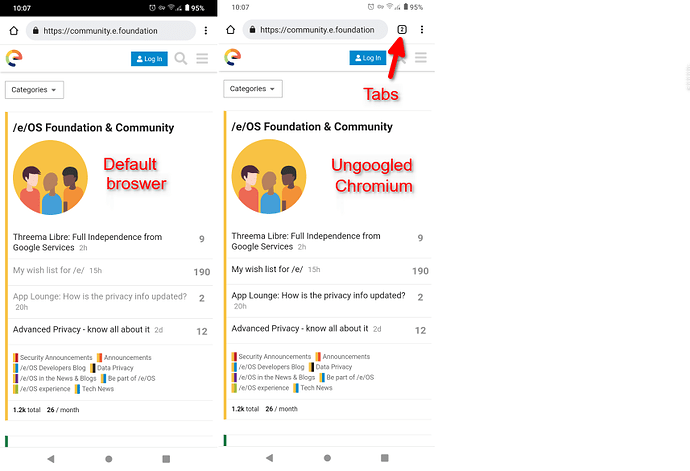 Regain your privacy! Adopt /e/ the unGoogled mobile OS and online services