Hi guys,
I installed tracker control within shelter, along with couple apps that I need to use for whatever reason that contain trackers.
Now, when I unfreeze and launch tracker control within shelter, very rarely it works properly. I get a following notification after launching it: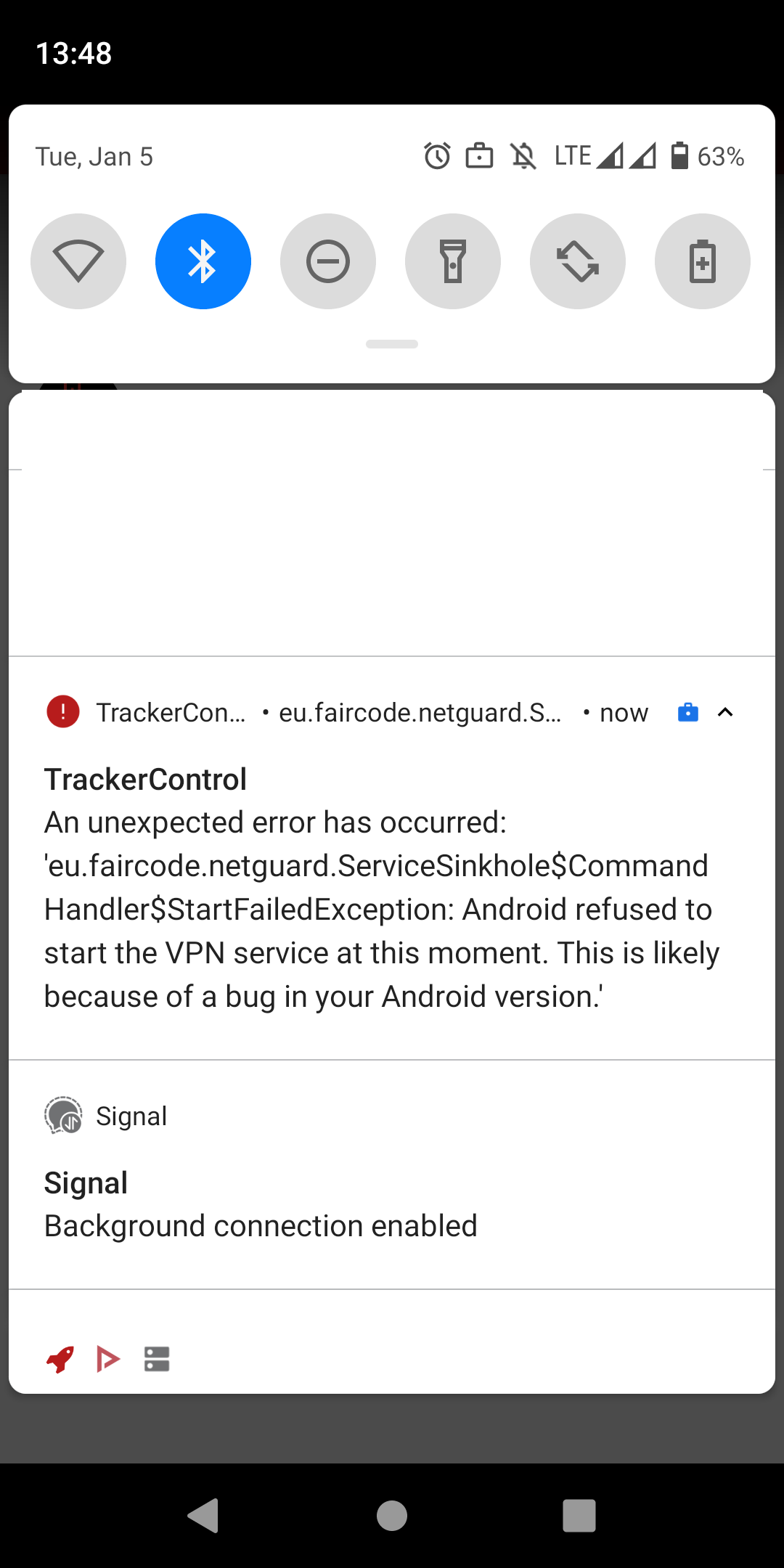 Usually, besides Tracker Control, I have microG an SystemTracing running along with Files and Aurora Store, all other apps are frozen. If I freeze the apps above though, and try to launch just the tracker control app, the same error occurs. Anybody came across the same problem and knows how to resolve it? Or is it something that happens because of /e/ operating system and should be shared with @support?
Regain your privacy! Adopt /e/ the unGoogled mobile OS and online services