Hi all,
if I use Exodus
https://f-droid.org/en/packages/org.eu.exodus_privacy.exodusprivacy/
or ClassyShark
https://f-droid.org/en/packages/com.oF2pks.classyshark3xodus/
I find out, much to my chagrin, that Firefox Preview is using trackers…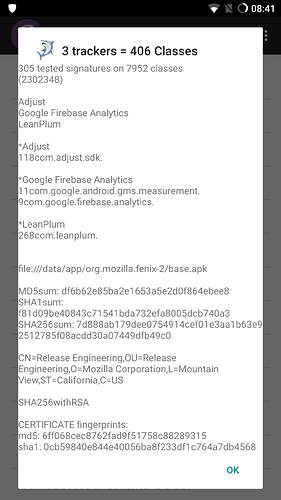 There's another app I wish did not have trackers:
Where Are U, the new European emergency app
https://where.areu.lombardia.it/
However…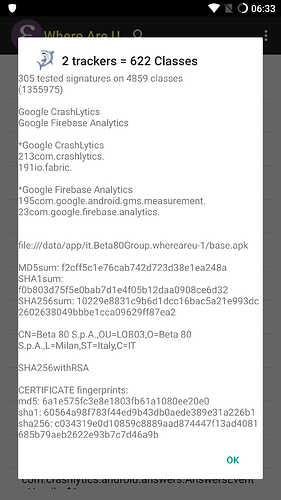 But they swear they are not sharing my position with anybody
except with the emergency service and only if I ask for help.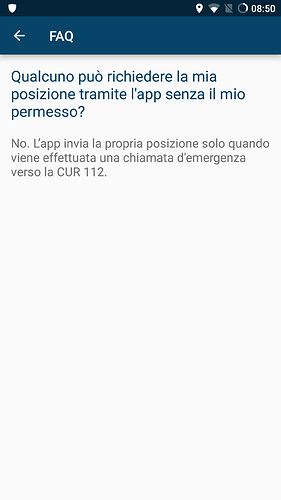 A number of other apps I have installed – and that I will probably uninstall – include the following trackers:
Amplitude
Appcelerator
Appsflyer
Branch
Braze
Bugsnag
Facebook Analytics
Facebook Login
Facebook Places
Facebook Share
Google Analytics
Google Crashlytics
Google Firebase Analytics
Google Tag Manager
HockeyApp
Matomo
Microsoft App Cemter
OneSignal
Webtrends
μ?ACRA
---
My questions:
What are "Classes"?
What does the number before "Classes", like 622 Classes, mean?
(rule of thumb: the higher the number, the worse we get tracked?)
2- Who can we trust?
(if we can't trust Mozilla or the Emergency number)
3- Which of the above trackers are the worst offenders?
What can we expect them to do?
Thanks!
Massimo