Hi guys,
I'm using a Motorola G100 where I installed /e/OS a view months ago. It worked fine until the current update.
I'm currently at version 1.11 and the updater wants me to install 1.15.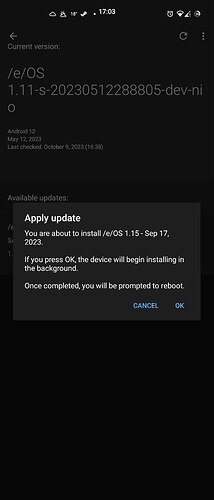 When I try to install it it looks OK. But when I hit OK it crashes.
Does anyone of you can help me with the Problem? Manny thanks to anyone who is trying to help me.
Thanks
JK