Hi,
I just installed e/OS (latest version, 1.7) on my Samsung S10+ a few days ago and I am trying to connect to my bluetooth hands-free kit (a supertooth BUDDY) but whatever I do it doesn't connect. The phone can see the device but when I want to pair it, it fails. I tried to reset the Buddy, charged it to 100% but no luck either. Here is a screenshot of my screen :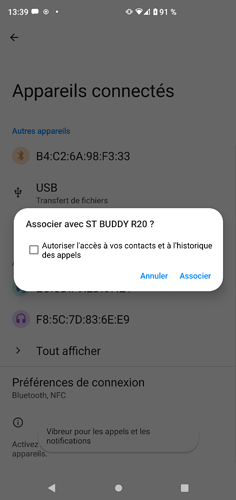 Whether I tick to allow to access contact on the phone or not, it doesn't work.
Has anyone ever had this problem or an idea to fix it ?
Thank you