New unofficial Q-build for Redmi Mi 9T (davinci)
Device info : https://download.lineageos.org/davinci
Make a backup first and share your expierence.
https://www.androidfilehost.com/?w=files&flid=318355
Regain your privacy! Adopt /e/ the unGoogled mobile OS and online services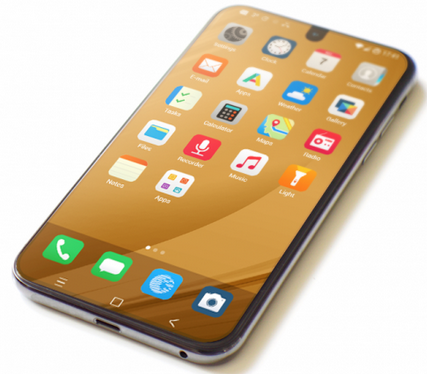 Nice !
So how to update without erasing data ?
Just dirty flash, so don't wipe data/internal storage.
In TWRP I always wipe Dalvik/Art Cache/Cache and System when i use the dirty flash.
Install Rom and wipe cache…
Ok thank you, very usefull.
So to resume :
Wipe Dalvik/Art Cache/Cache and System
Don't Wipe data / internal storage
Install
Wipe cache again
In this guide : [HOWTO] Update /e/ They only "Wipe cache/dalvik"
Exactly…but only when you already had installed Q
hum ok so now this is an upgrade but correct me if I'm wrong previous version you built was already on Q
Yep, that's also a Q-version. When you upgrade within Q you can dirty flash. But when you're going from Pie to Q then you'll have to do a clean flash
Cool thank you for your patience and advises
Security update december and microg update are the most important
Ok I see some update on bluetooth, I will test as it didn't connect automatically to my car …
Bluetooth still not automatic on my car …
Camera is not working on this ROM !
This rom is build on the official sources of LineageOS.
So there is not much I can possibly do to solve these issues.
What if you flash a GSI build…
Your device is supported in project treble. Maybe that will solve the issues.
What is a GSI build ?
Previous ROM had camera fully supported ! Not that experience we have with xiaomi build but it works
What is weird is that I can't revert back to 0.12. Same file I sent before to my phone, it refuses to boot to /e/ ! It starts showing /e/ logo then reboot on TWRP. Fortunately I could reinstall 0.12 but without camera it's blocking … Reminds me some informatics behaviors : don't fix it if it works !
So some final words : to get back on previous release (0.12) you made @itsclarence, I wipe all data and it did nothing with 0.12 it still reboot on twrp … I needed to format my smartphone. When formated I could relaunch 0.12.
So remake it with 0.14 : format then adb sideload 0.14 : camera not working. Crap build ! Linphone was not working as well
Not a smooth upgrade/downgrade and strange experience : not ready for all users …