Hi, I'm going crazy…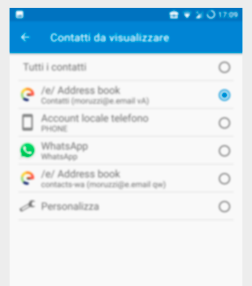 The first says: "Contatti" and, after my email address: "vA"
The second one says: "contacts-wa" – which is a .vcf file I uploaded – and, after my email address, "qv".
I'm getting a bit tired of this game of cat and mouse. I'll probably end up installing Whatsapp in the main profile and feed the fucker whatever it wants – they already have all my contacts from my previous phone anyway…
But thanks to anybody who can help for this last try.