Please add your suggestions to improve the documentation for the Xiaomi - Redmi Note 4 - mido here …
Preliminary remark
Xiaomi Europe was founded over 8 years ago to provide International users an exlcusive community for English MIUI Android and Xiaomi products. Since 2010 our web site has officially worked with Xiaomi on a variety of projects for APP translations and bug fixing and is a major part of today's Xiaomi Global ROM experience thanks to the great team at xiaomi.eu and its community.
It can't hurt to update the Redmi Note 4 'mido' to the last available stock of Android 7.0 before switching to /e/ OS. The final 'stable' for 'mido' is V10.2.2.0
Documentation Suggestion (supplement)
The procedure is necessary after Unlocking the Boatloader and before Installing a custom recovery using fastboot.
OEM unlocking
After the bootloader is open, the 'OEM unlocking' must be activated in 'mido', so that the TWRP Recovery can be installed.
Open in 'mido'
Settings
My device
All specs
MIUI version > tap 7 times until developer mode is activated.
Now back to the menu 'Settings', then > Additional setting > scroll down to > Developer options
Developer options
Tap on 'OEM unlocking' and confirm "Allow OEM unlocking?" with "Enable"
Now scroll down a little and activate still USB dedugging 'Debug mode when USB is connected'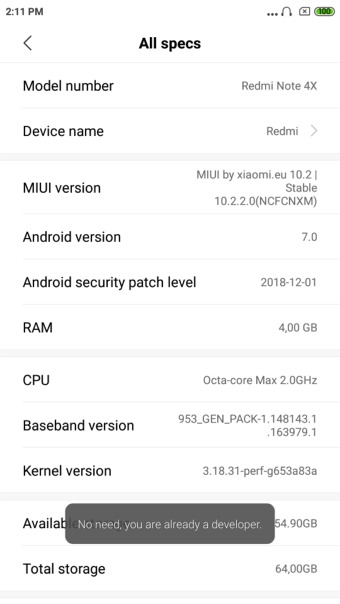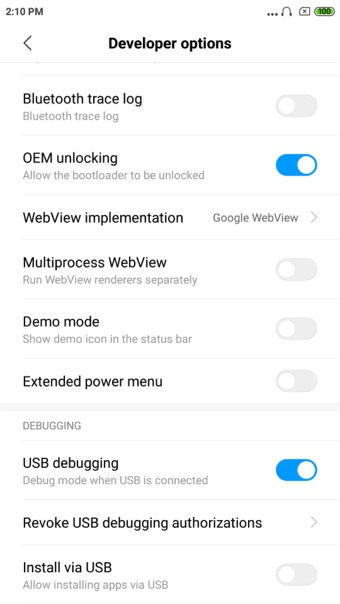 Now the 'mido' is ready to receive the TWRP and install the /e/ OS ROM.