Hi,
I'm following this tuto to install /e/ on my S7 Edge.
I can't get through the "advanced wipe" stage in TWRP. When I slide the cursor from left to right, I have a "Failed" page with full red line, the first of which is
"Could not mount /data and unable to find cryptofooter"
Then
Failed to mount '/data' (invalid argument)
and several others of the same style.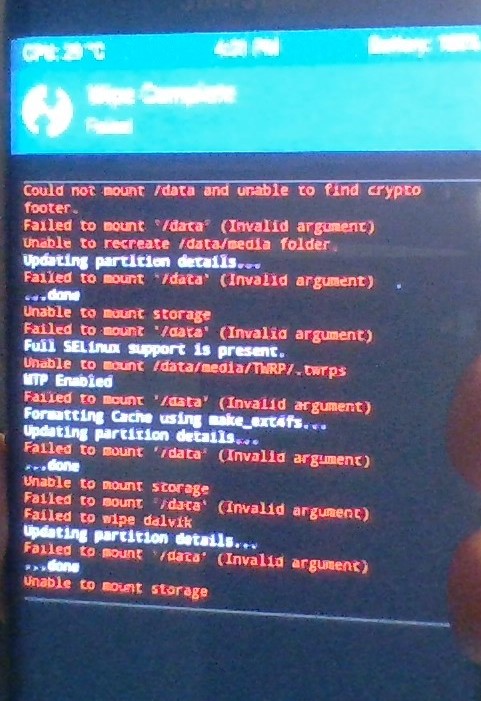 Schould I mount the different parts in TWRP before making the wipe ?