Hi,
Yesterday, I upgraded to e23 on my BQ Aquaris X Pro. All went fine until reboot. Then I launched the "App Lounge" (the new name for store app) and was asked to either enter a Google account, or use Anonynous mode.
I selected to 2nd choice, then (almost) blank screen appears : seems there are some icons but not really visible. Then I get "Connection Impossible ! Check your internet connection and try again" (translated) after trying Parameters button :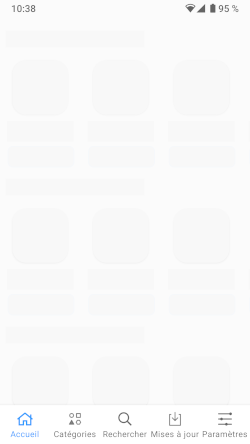 -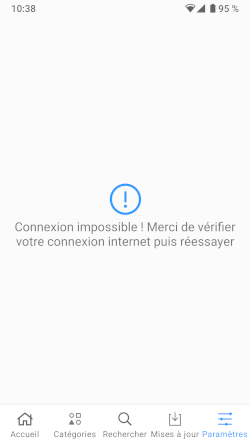 Tried a reboot, still same. No more way to use App Lounge, install any app, etc… It is a bit annoying.
Thank you.
Regain your privacy! Adopt /e/ the unGoogled mobile OS and online services