Hi
I installés the os on xiaomi a1
But apps keeps crashing!
What van i do?
Hi, welcome in our community

There is already a topic about that issue, go here for more informations :
https://community.e.foundation/t/big-problem-with-the-app-store/9452?u=anonyme
Hi @alMo this issue is resolved in the build currently under testing. I just tested it to install FDroid and it was working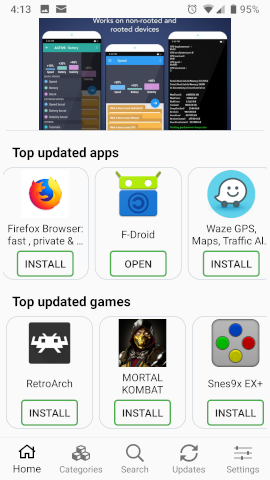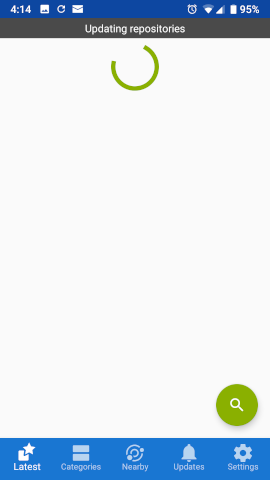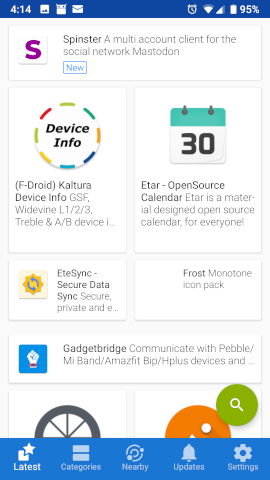 As a workaround Can you try to clear the clear the cache for Apps - Settings>> See all apps >> Apps>> Storage >> Clear Storage + Clear Cache and return to main screen. Check if Apps is working.
The build being tested should be available by end of this week.
@Manoj, please tell me, in the build that you are testing, does the update of already installed apps works as well?
I will have to wait for that ! By installing FDroid I got to test that /e/ system app do get updated by FDroid. Will check if Apps Store updates Apps next. Not sure if that fix has been done.
I noticed the original poster didn't mention the app store. He/she said they installed the OS on a device and apps are crashing. May be a totally different issue that needs clarification.

may be you are right . We saw Apps and there was an issue with Apps crashing and started answering. @alMo please could you provide more details as to what is the issue you are facing? Which apps are crashing.
I confirme i have issue with apps (application manager)/not all the apps
I have as well a new issue. I canot hear anything when calling!
The apps store keeps crashing when i try to install something
Hi @alMo thanks for confirming that the issue was with the Apps Store
As a workaround can you try to clear the clear the cache for Apps - Settings>> See all apps >> Apps>> Storage >> Clear Storage + Clear Cache and return to main screen. Check if Apps is working.
Hi @Manoj, it doesn't work for me.
Hi @Anonyme which version of the build and device are you on . I can pass on the details to the dev team.
Thanks, everything is here :
Ok i am there in the bug trail already! Just one question you updated via OTA right. I did a manual flash of the ROM to test the new build so everything was fine with Apps. Wanted to isolate if the issue was in the OTA builds only.
OTA update doesn't work on my device.
So I downloaded /e/ through the website, and I adb pushed the ROM in /system (the data partition/folder can't be decrypted).
But when I flashed the ZIP file there was an error because of a lack of storage and at boot my device was stuck at the Samsung Galaxy J5 logo (/e/ wasn't booting).
So I put the ROM in a sdcard in order to avoid the lack of storage issue and everything was fine after that.
Except the Apps Store but I'm not alone so I thought it wasn't a consequence of the first flash error.
Have you tried to manually flash after format + wipe system + cache + data . I did that before my test build install and did not face this issue. May be the files on the system are causing this issue.
No I didn't try because it takes a lot of hours to restore my apps, data, settings, etc. I use /e/ on my daily drive. I will wait for the fix build and if it still doesn't work then yes I will wipe everything.
Maybe it will help to resolve the issue.
But the navigator crashes as well after downloading a file. So I guess Navigator and Apps share the same symptoms: "crashing after downloading".
Let me know how to fix this