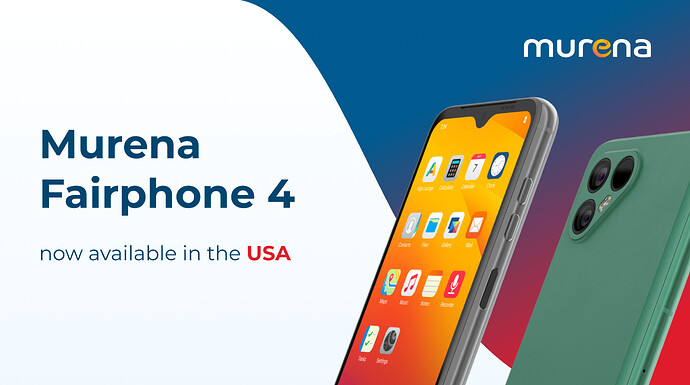 This day has come!
Murena has just launched the sales of the Murena Fairphone 4 in the USA!
We are truly proud of this collaboration with Fairphone to bring together privacy and sustainability in one phone.
We are happy that more people in our community in the USA will enjoy /e/OS tools helping you to control your data while using all your favourite apps.
The device is recommended for use with T-Mobile and MVNOs based on the T-Mobile network in the US.
The device is exclusively available at https://murena.com/shop/
We are looking forward to hearing your feedbacks!
Regain your privacy! Adopt /e/ the unGoogled mobile OS and online services