For some users (read Murena Fairphone 5 coming? - #75 by totoroot & FP5 s'eteint sans raison), FP5 shutdown/become black for no reason on 1.16.1. This seems to happen when the user is on the move and not at home.
According to support (mentioned here FP5 s'eteint sans raison - #6 by Fred63), it's maybe an issue related to 5G. Switching from the network circled in red to the selected network in the following image might resolve the issue.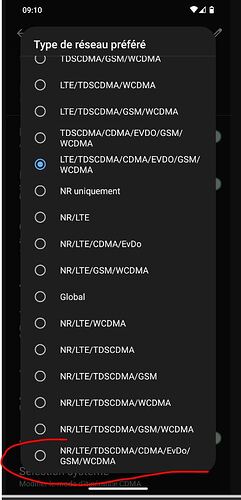 Others said that a factory reset is resolving the issue.
Anyone can confirm what is it and how to solve it?