I'm using on my FP4 two SIM cards. One physical SIM and one eSIM.
My settings Network & Internet / SIM 1 and 2 / Calls preference is "Ask every time".
Starting a call shows a window asking me "Choose SIM for this call". Only the number of the physical SIM card is shown while the number of the eSIM isn't.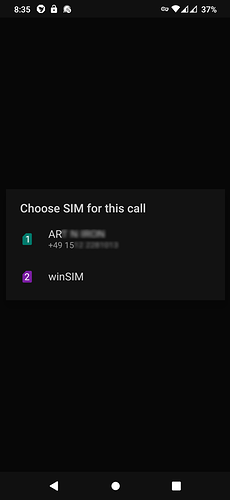 Can anyone confirm on FP4 or other devices?