Hello,
Following this post I haven't get any solution for so far, I split the issue into one dealing with microG app.
I have microG default installation with the system:
/e/OS version: e-1.2-q-20220728206708-dev-a3xelte
microG version: e-v0.2.24.214816-noen
Refering to the documentation, I guess that the noen version of microG embedded on my device is not suitable (bank application being not functionnal) and I need an EN version.
I then tried to download the latest available version of microG EN version (see links in documentation) but the installation fails, saying "Application not installed" and that's all: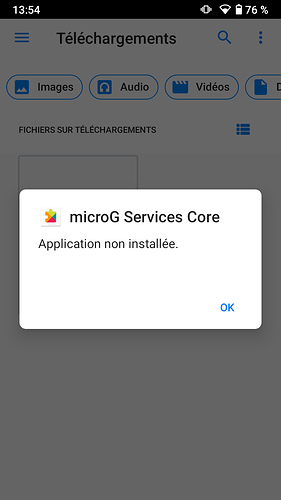 I tried to stop microG before installing again but I get the same result.
I didn't try to uninstall embedded app before trying to install EN version, as I'm not sure about side effects…
Thanks for your help!
Thomas