I have a Galaxy S9 that's been running /e/ for more than a year. Love it!
I recently attempted to upgrade from 1.6 to 1.7. I received a download failure. The device is connected to WiFi. App updates working fine, email, browsing internet. This is the message, "The download failed. Please check your internet connection and try again later."
I am able to copy the download linke and download manually, but I don't know how to trigger the update manually. Any thoughts appreciated.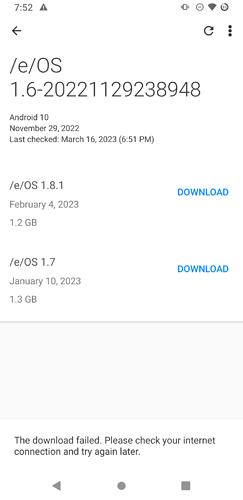 Regain your privacy! Adopt /e/ the unGoogled mobile OS and online services