Hello to All
In this topic I raised a misunderstanding: I thought to witness a gap between the storage displayed in /e/OS and the actual one.
Thanks to @aibd nice pieces of advices i came to understand there might be an issue with the SD card storage display.
As suggested by @aibd I removed the SD card. As a consequence I could not launch anymore - those that had been moved to the "SD card" storage months/years ago. That is logical. But: the SD card plugged in my PC looks empty (pic below).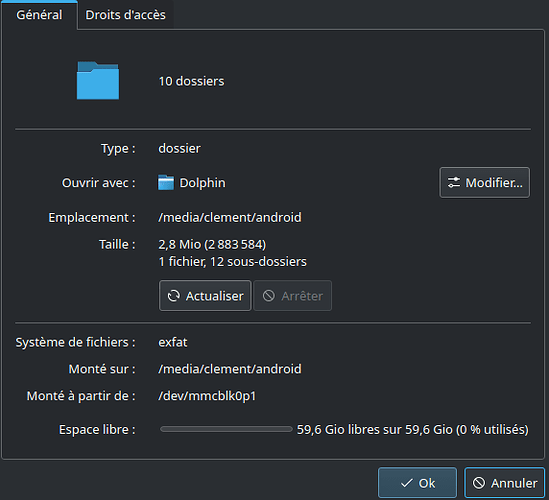 What I struggle to understand so far: the SD card is physically necessary for many apps to launch (which are logically displayed as "stored" on the SD card) but it looks impossible to explore, by any mean on the phone (apps like Files, DiskUsage, IO…) or on my computer (pic above).
Thanks to all who will take time to read, and maybe share insights.
Cheers