Hello,
Since I've upgraded to the latest 1.5 with Android 11 on my FP3, I've lost access to all of the data that was stored by applications configured to use external storage (SD card).
I know it's a common issue with Android 11 but I don't get the behavior that is expected.
I can have access to <sd card>/Android/data using a file manager with the right permissions, but I only get a list of files corresponding to each app instead of folders like before. Each file is 0B.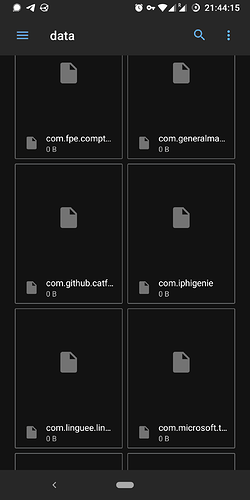 Even if I connect to a computer and browse from there, I can't access the data like before, and I still get a list of files.
I can reconfigure my apps to store their files outside of Android folder in the SD card, but my main issue is that I'm unable to get my storage space back. It seems that there is indeed data present in Android/data, but I just can't access it or delete it in any way to get some storage space back.
I've not seen this behavior in all posts I've read about Android 11 changes and workarounds of this problem.
Can somebody help?