Hi all,
I recently bought the Gigaset GS290 because I saw /e/ as a great privacy alternative for my iPhone. Although I have zero experience in both installing ROMs as well as using Linux, I thought it would be fun to learn so and do it all myself. After one week of getting stuck in the process I really need you guys to get this done. Otherwise I'm afraid that I have to give up

I have gone through all the posts on this topic but can't find an answer about Linux.
After installing the latest platform-tools as well as turning on developer options, USB debugging and OEM unlocking on my phone, I did open Easy Installer and clicked my way though the steps. Everything went well until my phone turned into fastboot mode. It seems like after turning into fastboot mode there is no connection between linux and my phone anymore.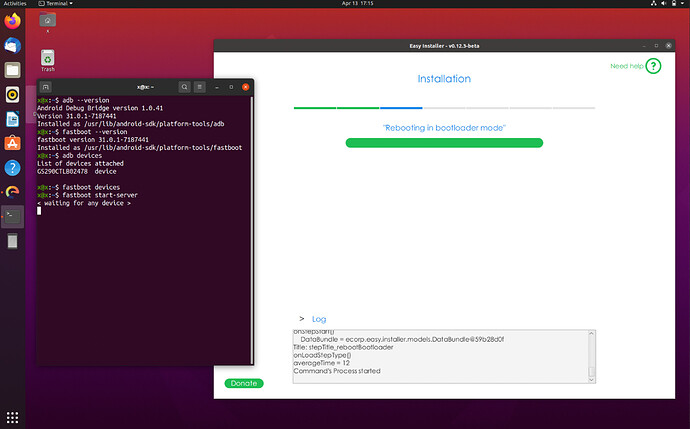 I've restarted my phone and repeated the process a couple of times but without any different outcomes. Am I doing something wrong?
All help is very welcome!