Note: Documentation in this section is Work in progress. Help us update it. Help us make /e/ better !!
| Icon | Notes Main Screen |
| --- | --- |
| | |
Features
Forked from the Nextcloud Notes App.
List, create, edit, share, search and delete notes
Share text and links as new note into the app
Mark notes as favorite
Bulk delete
Render MarkDown (using RxMarkdown)
Translated in many languages on Transifex
Planned Features
In-note search (

#106

)
Toggle checkboxes in view mode (

#451

)
Context based formatting (

#363

)
Trashbin (

#238

)
Requirements for Notes
Nextcloud instance running
Nextcloud Notes app enabled
How to use the Notes app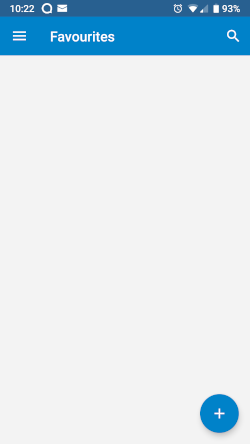 Options available through the Notes menu
Notes View

All Notes

All Notes you created will show up in this view

Favourites

Notes marked as Favourites will show up here

Uncategorized

Notes which have not been marked Favourites will show up here

Deleted Notes

This will lead to the ecloud location for the notes deleted from the app…this is a safety measure in case you have accidentally deleted a Note you can retrieve it from the ecloud bin.

Settings
About Notes

Details on the Notes app developer will show up in this views
Options available through Setting screen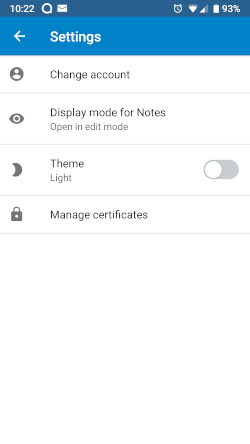 Change Account

Add other nextcloud accounts for Notes to access

Display mode for Notes

Options available for display of notes

Open in edit mode

Open in Preview mode

Remember my last selection

Theme

Manage Certifications

Set / unset Trusted system Certificates for notes
About the Project
Project Source Code
This project is licensed under the GNU GENERAL PUBLIC LICENSE.