Well, for those of you who remember my last posts, "I need a recommendation for a new phone to buy" and "a description of some problems my phone is having"(I need a recommendation for what phone to buy), I'm back with a new development, and asking for even more advice.
First, a few people suggested a Fairphone 4 for my new phone which sounded good to me… but it's only sold in Europe, and I'm not there (I'm in Canada

). So any other suggestions are still appreciated.
And next, a fun technical challenge! I don't even remember how I got to this stage, but my phone now looks like this: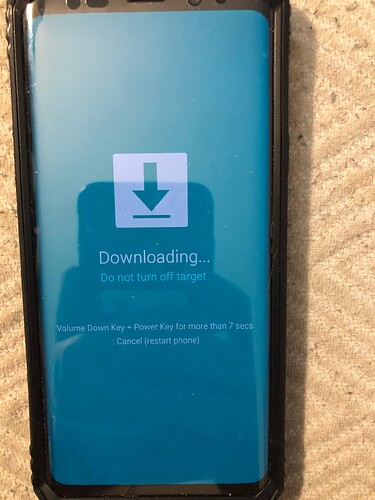 It can sit like that until the battery dies out, and it never changes. By simultaneously holding down the Bixby, Volume down, and Power buttons, I can force the phone to turn off, but when I start it again I get the same screen. Aside from turning it off, nothing else I've tried has provoked any sort of response. Does anyone know how to fix this? Or is it time for me to call for last rites and bury the thing?