Update:
For the latest information on the countries where we sell pre installed /e/OS phones please check on our website and click on the Shop tab
This would open the below pop up and display the list of countries
Select the country where you are located or would be making the purchase from
This would display the devices available for sale in that particular country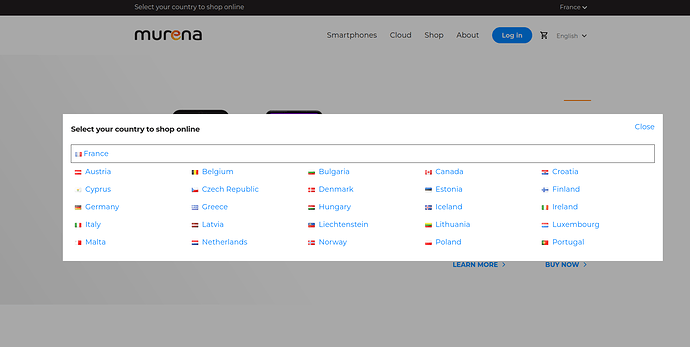 ---
We sell the /e/ phones through our eSolutions Shop in most countries except in Australia where we have a vendor.
Click the country name to browse to the url where you can find more details.
On the eSolutions Shop you can navigate to the country specific page by selecting the name in the drop- down list on the top right as shown in the screenshot here
This is the list of countries where we sell our pre installed /e/ phones.