That was the initial simple question.
The simple answer: nowhere
There's nothing to change here.
Dank dir, trag ich mal so ein und schau dann nochmals nach.
I'm also waiting on the release. Patiently.
Will probably be buying the FP4 and installing with easy installer when available. Phones are so much cheaper in my region when you buy from a provider (with data contract).
Thinking about supporting /e/ via donation.
Is there an advantage if you buy a murena phone instead of loading the OS yourself?
As a customer you get direct support by the e foundation, and you should get the phone with the OS on the stable release channel, see Different Build Types.
Access to the stable release channel is not guaranteed otherwise. The Easy Installer should install stable, but is not in sight yet for the Fairphone 4, see @Ingo_FP_Angel's link.
Will I have the hardware warranty / guarantee when bying FP4 Murena?
Fairphone says:
Please keep in mind that Fairphone can only provide support for devices running on Fairphone OS.
In the legal text more precisely:
[…] if you modify some Android partitions when you flash a Third Party Operating System, which makes it impossible to go back to the official Software version provided by Fairphone.
So I have to install FairphoneOS before sending FP4 Murena to Fairphone in case of hardware issues? Is this possible?
I understood that e foundation provides guaranteed support software-wise when buying the FP4 Murena phone from them. But what about hardware?
Hi @MathiasR , for question regarding the devices you purchase from /e/ Pl send a mail to helpdesk@e.email
The team would be able to help you with the correct answers.
Alternately, you can also check on the eSolutions website
If you have purchased the phone from us …ie from the eSolutions Shop then you can send it to us. We will send it to the Fairphone folks and get the repair works done. No need for you to flash the stock and send it to us.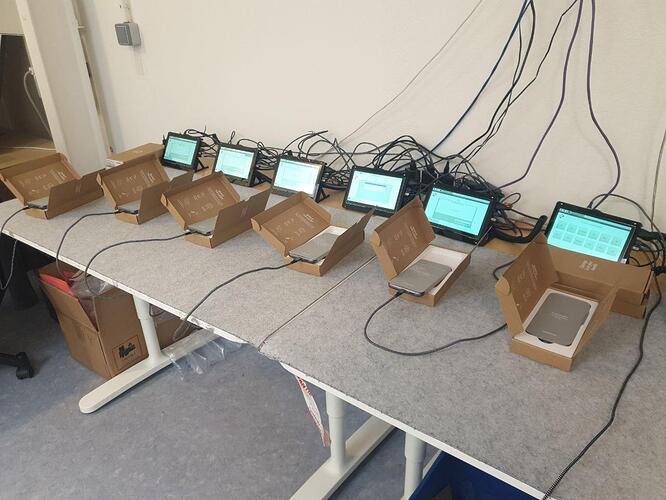 All set for the release of FP4 phones.
The first batch of Murena /e/OS flashed FP4 phones should be dispatched to users starting later today.
Build would be v0.20 and OS version /e/ R
The documentation with manual download links will also be released later today.
We will come out with a detailed announcement later today.
The FP4 stable /e/ R builds …the same builds we are flashing on the devices we sell on the eSolutions Shop are now available for download here
The build version is v0.21 and OS ver is /e/ R or Android 11
The dev builds have not been released as yet. They will be released once we have completed the testing for v0,21 . Tentative ETA for v0,21 release is end of this month for all users on the Dev branch.
The testing for the FP4 builds was done internally which helped release it before the release of the other builds of v0.21.
why is it then called:
[IMG-e-0.21-r-20220112156786-stable-FP4.zip]
Cool, thanks for the insight
BTW in case any of you are wondering …the installation is getting done here using Raspberry Pi powered flashing stations. This is the photo of the office of the group that flashes the devices we sell on the eSolutionShop , I think that is a cool adaptation of the Raspberry Pi.
It sure is an awesome picture.
I see you guys are using some custom /e/ program to flash the devices.
Is this some sort of easy installer on steroïds?
Hey there, I've been lurking so far and just wanted a little insight:
I've pre-ordered the 6 GB variant of the Fairphone 4 in mid December and a protective case and 3,5mm to USB-C adapter with it, the latter of which was said in an email to be delayed until mid February. The same email also said that you'd assume I'd prefer my phone as soon as possible and that you'd refund the adapter and send the phone right away without it, but asked for confirmation, which I sent (saying I don't care whether it's refunded or split into a separate order for later). This happened on Wednesday.
And since then, silence. Understandably, but still, I'd like to know what's up; is there any way to tell when the thing will be on it's way, or when I can plausibly expect it to be? Will I get a tracking link? If no, might it be on the way already? I'm sorry for this wall of text, but I'm getting SO impatient with every little delay and just wanted to ask

Well, we are the community. You have to ask the company.
But, as you can read
They will send it in batches…
Hi, Pl send a mail with the purchase details to helpdesk@e.email
The team should be able to guide you further on the purchase and share a tentative delivery date.