Rainloop is the backbone of the Murena mail service. So this would be of some concern as the owner of Rainloop states this on the GitHub page. So what would be a good replacement
Now, I am a fan of the NextCloud Mail. So this would be my first suggestion as a replacement. As this would make Murena Cloud a complete Nextcloud instance rather than a email add-on to Nextcloud.
With that NextCloud also has Google, Dropbox, & OneDrive integration. So users would still be able to link, import, and export contacts etc…
Any comments? Any suggestions?
https://apps.nextcloud.com/apps/mail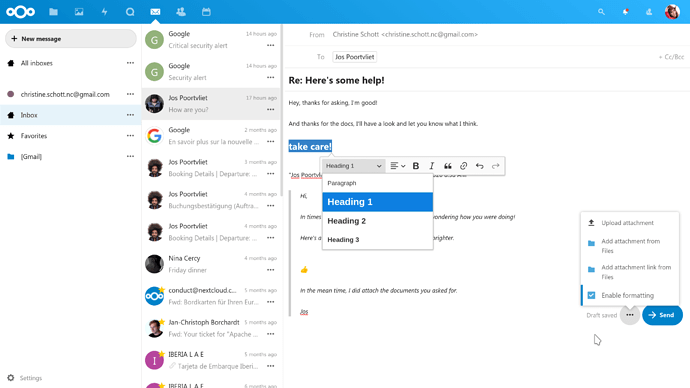 Regain your privacy! Adopt /e/ the unGoogled mobile OS and online services