Are there still operating system updates planned for the samsung s7? For now, it's stuck at version 0.19-nougat.
Regain your privacy! Adopt /e/ the unGoogled mobile OS and online services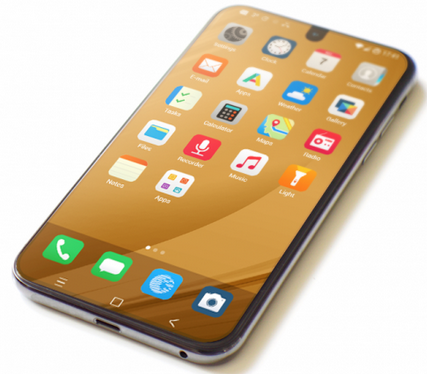 Yes, an OS upgrade is planned for the s7 on the lines of the OS OTA upgrade of the s9. No ETA's as yet when this task would be complete. The upgrade is planned to Android 10 or /e/Q
Thank you so much for the clarification. The update will be automatic, right? How long will the support for this smartphone last?
I wish I could update my S7 soon !
I don't have any skills in devel but if I could help…
Thank you for your efforts


I did not understand whether the update will take place automatically from the system settings.
The OTA updates will show up in your Settings. You will have to manually trigger them to run and update the OS. It will not automatically happen as if the user will need to approve the update.
Hi Manoj,
How to update S7 0.19 system ?
Where could I find the way to perform it?


Thanks a lot !
it looks like you are using stable branch version
e-0.19-n-stable from october,
e-0.20-o-dev is out since december
e-0.23-p-unofficial is out since march
e-0.22-q-unofficial is out since fabruary
Search results for 'herolte order:latest' - /e/ community
more than e-0.19, it is probably the stable build you want to be updated, or device tree and android base to be upgraded.
Open settings, search for "update" and select any waiting update. Or check for updates there at any time. (This is for OTA updates, obviously…for the official e-builds, not unofficial ones. Usually.)
The updater should take you to the recovery screen (e.g. TWRP, etc.), where the update will apply itself and restart the phone without any interaction from you. Log in and enjoy!
[At least that's how it works on my non-Samsung.]
Thank you @piero and @Taurus
The problem is the following : in parametres->Mises à jour System, I refresh to get new updates and the message is "pas de mise à jour disponible".
Why doesn't it find any update?
How could I manually proceed to an update?
Where could I find the 0.20 version?
Thank you !
Si vous utilisez une version officielle, (stable ou dev)
"Pas de mise a jour disponible" signifie qu'il n'existe pas de fichier d'installation plus récent pour la version que vous utilisez
Si vous utilisez une version non officielle
Ce message ne signifie généralement rien car rare sont les versions non officielles qui bénéficient de mise a jour OTA
---
If you are using an official version, (stable or dev)
"No update available" means that there is no more recent installation file for the version you are using
If you are using an unofficial version
This message usually means nothing because rare are unofficial versions that provide update by OTA
Merci @piero
C'est un S7 refurbished by /e/, tout ce qu'il y a d'officiel. Voilà pourquoi je m'étonne d'être bloqué à la 0.19.
J'observe cependant que la dernière version trouvable à la page /e/ image ROM download est la e-0.19-n-20211023142428-stable-herolte.zip
Il semblerait qu'un passage de Nougat à Q soit en recherche de volontaires testeurs, si j'en crois S7 / S7 edge OS OTA testing time
C'est peut-être un peu présomptueux de ma part d'essayer d'y participer.


Pourquoi pas, ce devrait être instructif !
il faut créer un compte supplémentaire,
ensuite si s'est bien préparé de leur coté, et je n'en doute pas, tu recevras des instructions pour sauvegarder l'état actuel de ton téléphone que tu pourra donc restaurer tel quel après la période de test (même si elle se passe mal), pour appliquer la "mise à niveau officielle" une fois validée.
un lien pour télécharger le fichier test,
une liste des fonctionnalités dont le bon fonctionnement dois être vérifiées
Why not, it should be instructive!
you need to create an additional account,
then if you're well prepared on their side, and I don't doubt it, you'll receive instructions to save the current state of your phone, which you can then restore as is after the test period (even if it goes badly), to apply the "official upgrade" once validated.
a link to download the test file,
a list of features that need to be checked for correct operation
Translated with DeepL Translate: The world's most accurate translator (free version)
Hi,
thought this question might fit into this thread:
My galaxy S7 (SM-G930F) is on 0.19-20211023142428
As of today it offers updates from
January 22 (no version-nr. given)
April 6 (no version nr. either)
May 26 (1.0-20220526188859).
Are there any known issues in one of these versions? Are they safe to upgrade to? (So far I never had issues with updates on that phone but they were always tagged with version-nrs.)
Has anybody updated to 1.0 already? Could I jump directly from 0.19 to version 1.0?
Can anyone explain the evolution or specifics of these versions in a few plain words for a github-(and "Android" and else…)-dummy like me? Just to get a rough picture on what has changed? That´d be much appreciated
Any hint towards another thread that might be helpful is also appreciated, I tend to get lost in forums

best
Sebastian
There certainly is a minefield of information out there. I suggest you check the weekly #e-smartphone-operating-system:development-updates .
The past two or three weeks have contained news of the progress. S7 has featured a bit. OTA version Upgrade together with the brand new Advanced privacy can be a leap which you might choose to avoid until you feel well informed, especially for an "older phone" like the S7.
The options to go back if it does not turn out well for you may be limited. I propose you treat this enterprise with the caution of a "test" – you can always leave the test to others, read of the results and proceed in your own time.
Hi Aibd,
Thank You, that´s a valuable advice I wish I had read before


Especially the limited way back
But anyway … yesterday I was curious and decided to give it a courageous try to go for the 1,0.
Not sure if I´d do it again, but worse things happen at sea… so here´s my first impression of 1,0 on S7:
In general the options to grant or deny very specific rights to apps (like work in the background, start with system boot etc.) seem to be more limited now, some settings are hidden in the Developer Mode now, some are not available anymore.
The settings-area looks more "modern" maybe for the price of being more nested (?), not sure if I like it though, for sure I´ll need some time to get used to it and find my ways…
The advanced privacy is not of much help in my use scenario because blokada-app does a much better job already (for me) and I could not find a switch to stop the advanced privacy from working in the background yet.
If I had put a bit more thought into my action I had better backed up the content of apps that I had to reinstall afterwards because they were not functioning anymore. Now they do but I lost some stuff… could be worse - but could have been avoided easily

:
signal-app -I should have backed it up before (I lost all messages and media), the upgrade to 1,0 is seen as "system-reset" by signal as it seems, to me that´s plausible … signal-users better be prepared!
for medilog-app I had a not so old backup available I could use
for covpass-app it was easy…
All in all up to now it looks OK and useable … due to the good work and support of beta-testers I guess - so thank you in that direction as well!
My strong hope is that power consumption will not raise much
Can you rephrase that, please? I don't understand
Good point cedricoola, my description is certainly not the proper technical way to describe it and might be technically wrong or misleading.
Since I do not know what really happened in the background I´ll describe my observations in more detail:
all of my previous systemupdates worked flawlessly regarding the existing signal-installation (and all other apps) and all these updates happened within Android 7 (to my best knowledge and memory)

Updating to 1,0 meant a change from Android 7 to 10 - that´s how I came to describe (or understand) this as a form of system-reset

After the system-update I couldn´t start signal anymore, system restarts did not help. I could start signal again only after re-installing it - which meant losing messages and media. After installation and registration of signal I found my avatar still existing and I had automatically moved into all groups I was in before.

Meanwhile I read through the support pages of signal and came across this: https://support.signal.org/hc/en-us/articles/360007059752-Backup-and-Restore-Messages
The info I refer to goes along the lines of: "…Message restoration or account transfers are not currently supported, if you: … cleared your phone. …"
Somehow in my head that linked to the change from Android 7 to 10 and I thought that update might equal clearing of the phone and that somehow made sense to me - but now I am not that sure anymore maybe a bit of a twisted conclusion (?)
I should least have written clearing the phone instead of system reset
hope that makes some sense
anyway: If I had backed up my signal before systemupdate I could have restored it after re-installation.
I see. Thanks for explaining!
Hi,
I just updated my Samsung Galaxy S7 to version /E/OS 1.0-2022052618885 after I got a message that a new update was due. Didn't know it was from adroid 7 to android 10

. I have the same problem as obacht described. Signal wouldn't start and I had to reinstall it. Now it works, and all the groups were restored but the conversations are empty. I did make backups but when I tried to use these I have to produce a backup password that is not the same as the verification password and I have never heard of a password when making the backups

. I still have the conversations on my laptop and pc, but is there any way to get them back om my phone?
By the way, so far I'm not very happy with the other changes, but maybe I have to get used to the different look and feel. Maybe the advanced privacy app built in is a good thing, but I don't know yet.