I've recently set up my self-hosted eCloud instance and (with thanks from @smu44) I've got my file storage all working. The only thing left I haven't managed to get working is self-hosted email.
I'm using Hetzner, and according to their networking settings,
Outgoing traffic to ports 25 and 465 are blocked by default on all Cloud Servers. Sending mails from servers is not possible for this reason.
I can request these to be unblocked at some point, but not immediately as my account is new I have to wait for a while, but I don't think it's this that's causing me issues.
I can log into my RainLoop Webmail admin account and tinker with settings, but trying to actually access a mail account (presumably using the same login details I use to login to my eCloud / Nextcloud dashboard) just gives me an 'Authentication Failed' message.
My settings in the Rainloop Admin Panel are currently: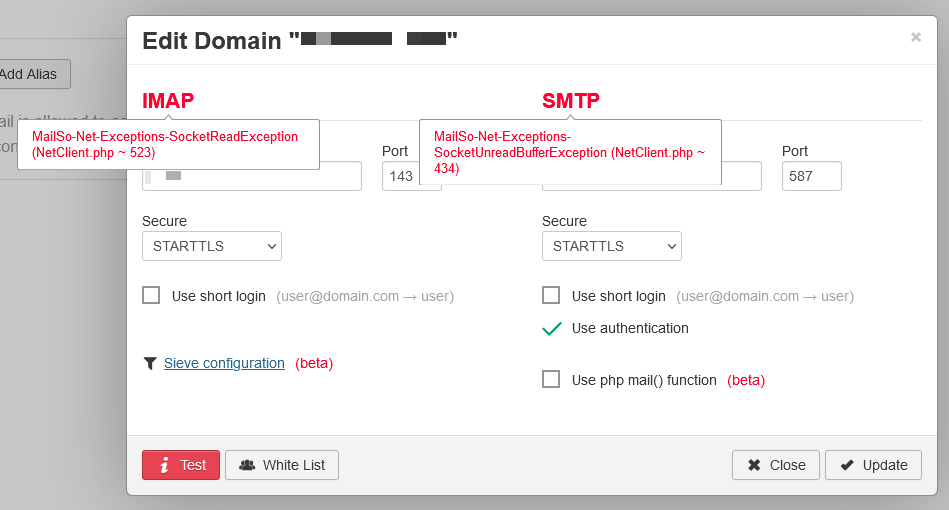 Does anyone have any idea what settings I need to update? Or if there are any bash commands I need to run to sort things out?