Hello /e/OS users,
by now my whole family is using Murena Cloud or /e/OS on the smartphone. Now I want to create a shared calendar for the whole family:
https://murena.io/apps/calendar/
The topic has already been covered under "How can I share a calendar with other ecloud users?" - unfortunately without a solution.
In this Murena-Nextcloud, how can I make sure that all family members have read and write permissions in a calendar? The calendar should not only be able to be seen by other Murena users, but also edited. Is there a solution for this?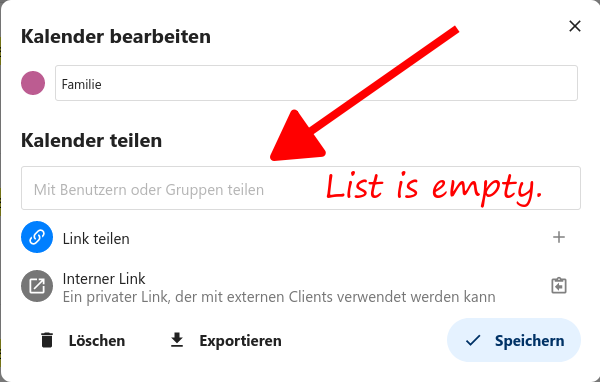 Or is there an alternative suggestion for another external calendar that can be shared and usefully included under /e/OS?
Many greetings
Frank