Hi all,
I'm selling my OnePlus 7 Pro and would like to revert it back to the factory state.
I've got the european model a.k.a. GM1913 or GM21BA.
However, I haven't been able to flash the official stock ROM that can be downloaded from oneplus.com.
I've followed similar steps like I did when I installed /e/ and I also read thru another topic in this category.
I get error 7, error code kInstallDeviceOpenError when I try to install the ROM I push or sideload using ADB or choose from withing TWRP.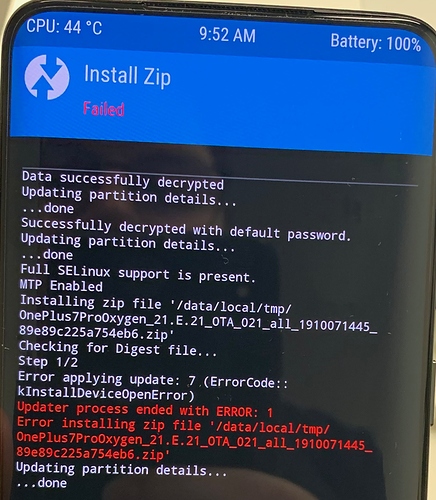 Do I need to relock the bootloader or how to solve this?
I'm also thinking maybe I should modify the manifest file, like suggested in many xda-developers articles. Also most people seem to run the flash all bat, but I'm on Mac and cannot do that.