itsclarence

A new up-to-date unofficial Q-build for OnePlus 7T (hotdog).
Device info : Info about hotdog | LineageOS Wiki
Make a backup first and share your experience.
Regain your privacy! Adopt /e/ the unGoogled mobile OS and online services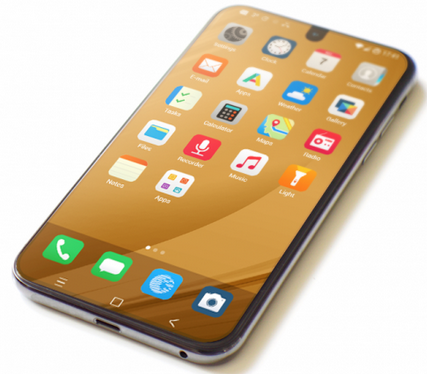 Hi @itsclarence
After some days on this ROM I can't find any big bug except just one bug (but not on a big feature).
If I go in settings > display > styles and wallpapers and try to customize Android style, nothing works and after a couple of seconds (20-30), /e/ reloads everything (like after a boot) and ask my pin, close all apps, …
I don't know if it's a /e/ issue or specific for this phone, my other android phone is on /e/ pie.
Again, it's not a big bug, you did a very good work on this ROM.
Hi,
Thanks for the build, when installing im getting an error applying update, it states:
Error applying update: 26 (ErrorCode::kDownloadMetadataSignatureMismatch)
Error in /sideload/package.zip (status 1)
Above that it also states:
EUpdate package is older than the current build, expected a build newer than timestamp 1605591686 but package has timestamp 1602609259 and downgrade not allowed.
Any help appreciated.
I don't own this device, so it's hard for me to solve this. Maybe some OnePlus users can help you out. Did you search the the internet for this errorcode? I saw it happened to some more OnePlus users.
OK, this is a bit of a long winded one, but I do have it working now.
I had to change the recovery from Lineage to a custom TWRP which can be found here
After this, I use my windows PC to copy and paste the file using file manager in to the download folder on my phone, NOT SIDELOAD as this doesn't work.
One this is on the phone, use TWRP to flash the e.foundation image.
After this, I got to the boot screen with the "E" and bouncing "." however it was stuck, from here, I attempted to boot into the e-foundation recovery on partition B and then run a sideload update using the same e.foundation image. Results were the same.
After this I booted into the efoundation recovery again and performed a "Factory Reset" after rebooting, I successfully loaded into the efoundation OS.
Hopefully this will help anyone else having this issue.
I am using the 7T Pro McLaren.
Well, I spent most of yesterday playing with my phone, setting it up again and downloading all my apps etc and so far there are no bugs or issues to report. Bluetooth and Wifi working without a hitch, fingerprint reader, popup camera etc etc all working great.
Thank you very much for this build itsclarence, much appreciated.
Can you confirm if this will work on a normal OnePlus 7T as well as the 7T Pro?
Thanks,
Danny
This build is for the 7T Pro(hotdog) and not for the 7T(hotdogb)
I'll adjust it…
OK thanks Clarence, do you mean adjust the title or the build?
The title…already adjusted. This build is for the Pro
No problem. Thanks buddy.
Do you think you could do a build for the 7T or is it not possible?
That will be a tough one. I'll try one of these days
Maybe in the meantime this might be a solution for you if your device is supported with Project Treble.

Thanks for this, is this a "de-googled" OS like /E/ too?
No, it's just for showing you that maybe it's possible to flash ROMs this way.
There is a lot info on this forum about GSI…for example :

Unfortunately I need more help installing this ROM. I have rooted my device and can boot to the latest unofficial TWRP recovery. However as I'm on the stock OxygenOS the TWRP can't decrypt and mount internal storage, so putting the /e/ zip in the download folder does not work. What steps could I take next to install the /e/ zip on this device?
I built two new versions. One is the v0.15 and one the v0.16-q.
Installed it by myself with dirty flashing the v0.12 version. Therefore i booted in recovery (e recovery) and tapped apply update. Afterwards i adb sideloaded the v0.15. Did the same for v0.16 then. Had no problems with both versions.
v 0.17 Q for OnePlus 7T Pro (hotdog) is ready.
Dirty flashed it this evening. By now everything is working.
Hello itsclarence, thanks for the work on this.
Do you know if the roms will work with a Oneplus 7T Pro 5G McLaren, from T-mobile? I am in the US, a T-mobile customer and need support for the lte band 71, would love 5g for future. The model number is OnePlus 7T Pro 5G McLaren edition (256GB + 12GB RAM) HD1925
If not with 5G support, will the roms work with the 4g T-mobile version?
More detailed product info

Thanks