For specific apps that are not working add it to the list here
Pl can you check if you get an OTA notification under :
Settings >> System >> Updater
The build posted above is made on our infra and has access to OTA updates…
I just got the next version via OTA
yes there is an notification showing two builds which should i use? thousands thanks for the excellent work.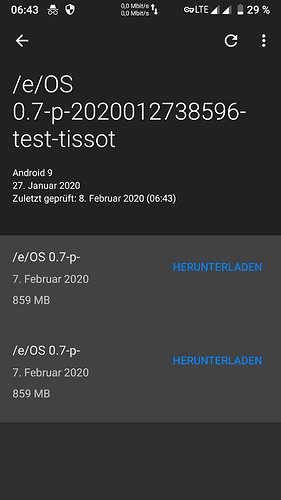 The 2 options showing up is an error…select the one on the top and install…
Once it reboots after a successful installation the second entry should disappear and you should see something like this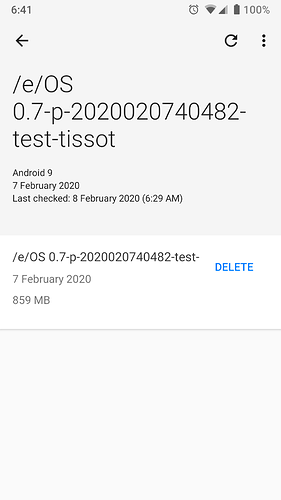 worked perfect thank you very much
Thanks for the confirmation…this was build on our infra build structure and so far I was testing it. Seems like we should add the Tissot also to the list of devices for official OS upgrade. from next week. Let me check if we can add it as well. No point in holding it back when it works well on Pie.
Amazing! Very much looking forward to this!
Working here too. What does this warning mean about public keys?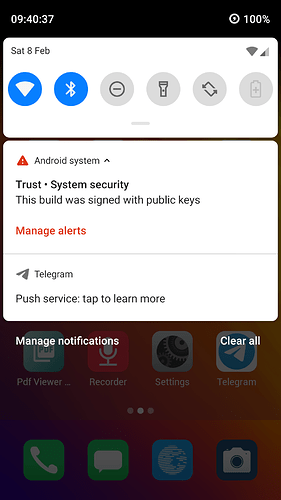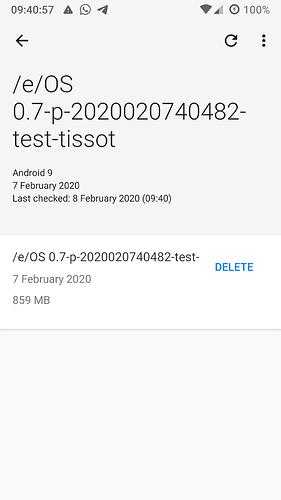 I lost Magisk root after OTA update. How did that happen?
Working here too. What does this warning mean about public keys?
@xander2m, I don't have any.
Did you guys lose magisk root?
Yes I use Magisk, @xander2m or, maybe, your query about loosing Magisk when you upgrade the system via OTA? I didn't loose it, as far as I remember.
It just happened moving to the latest ota zip. I have logged it on gitlab

Any new test build? I have the 2020-02-07 build.
No more test builds. We should be able to release the official Pie build for the tissot later this week.
Thanks again, @Manoj. It's great!
Crying because Oreo build was released today not pie



Not sure what happened here. Will have to check with the Build team. We were supposed to release the Pie builds for mata, tissot and Poco this week. There was an issue with the build servers this week because of which 2-3 days were lost.
Will check and update on this.
Okay. Thanks. I'm only joking of course just excited for this!
Not sure if is it the build or me having broken something but i have reinstall system on one device to obtain upgrade (older version was décembre zone) and install it from scratch on another phone and i do get same issue : bluetooth is broken. Devices just connect during 1s and directly disconnect + bluetooth app crash.