Hello,
I am wondering about the absence of new versions of Android R for FP2. There are newer versions available for Android Q. Is this because R is still Beta? If I already switch to R, will I be able to upgrade to stable R once it is available?
https://images.ecloud.global/dev/FP2/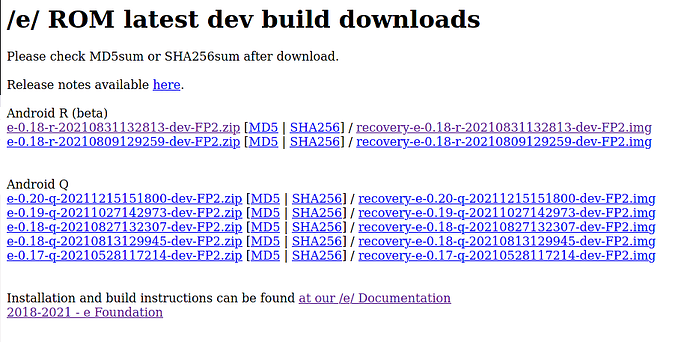 I could not find any information about R in the release notes: https://gitlab.e.foundation/e/os/releases/-/releases
Thanks for your help.