If some of you do not know what I am talking about, I refer you here and there.
So we have three options (Trackers ; Location ; Real IP address) that we can choose to use or not as shown below.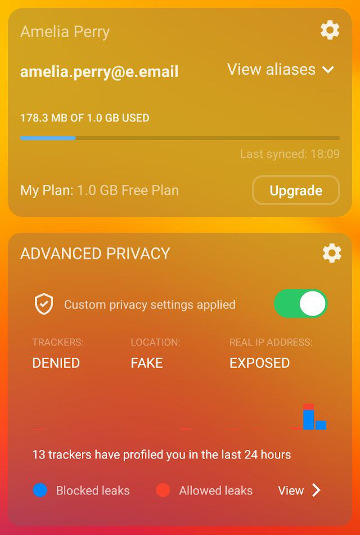 In the same vein as the topic there, which of these features do you use?
I also add the Hide my email option (via aliases) in the survey to be checked or unchecked depending on whether you use it (even if only once) or not.
Tracker (Always)
Tracker (Sometime)
Tracker (Never)
Location (Always)
Location (Sometime)
Location (Never)
Real IP address (Always)
Real IP address (Sometime)
Real IP address (Never)
Hide my email
You can also briefly give reasons why you do or do not use a particular feature.
Regain your privacy! Adopt /e/ the unGoogled mobile OS and online services