I just read this and really support requests for the Slack / MS Teams alternative on Nextcloud: Nextcloud Talk. Would be amazing to be able to coordinate work activities through /e/ / Nextcloud.
Hi, just to add to this, another great productivity tool is Nextcloud Deck, it is like a Trello replacement. I'd really love to be able to use Nextcloud Talk and Deck both: would make the /e/ cloud a great basis for work also, besides private life.
@Manoj , we are starting a new project soon at work, and i would like to use Nextcloud Deck and Nextcloud Talk for the project. Is there an ETA for if/when these are added to ecloud.global?
Looks like these are some of the popular choices…lets have a vote to decide which ones should be selected and get into eCloud
Talk
PhoneTack
News
Bookmarks
QownNotes Plugin
Maps
Music Player
Deck
Carnet
SMS to cloud
Hub
Keeweb integration
Collabora
Metadata
Nextcloud Forms
hi Manoj, great! I just discovered that Nextcloud Talk and Deck are made much more useful by the Projects function, so can you add "Projects" also to the list above?
Due to my ignorance, I can only guess what the items in the list are for.
I went to the nextcloud site but I wasn't able to find more information.
Could someone post a link where I can learn the various aspect of nextcloud ?
@Manoj perhaps as a guide for what most people find useful, have a look at what Webo offers to Single Free users:
https://cloud.webo.hosting/single-free/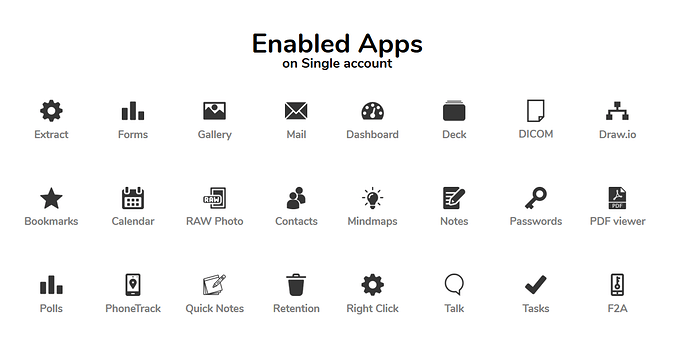 they also offer Collabora, not sure why that is not mentioned here
Draw.io is also really, really useful
Forms is pretty great too, it allows for making surveys online
Hi @Manoj, is there a timeline/roadmap for integrating new apps to ecloud?
Based on the popular choices in the poll given above we will check and implement options which work after testing for load and security. We will give the poll a month to get as much inputs as possible.
I see more options being suggested …we will take them up separately.
Ok, let's be honest, collabora should not need to be asked for. Should be there by default
Same applies for the app (currently available via Aurora) instead of the libreoffice app IMHO. Maybe, this will happen in future.
Hello,
you talk about LibreOffice in /e/, but in my account, I don't see this application, I only have the possibility to write a text: no presentation, no spreadsheet… nothing. How to access LibreOffice ? Thanks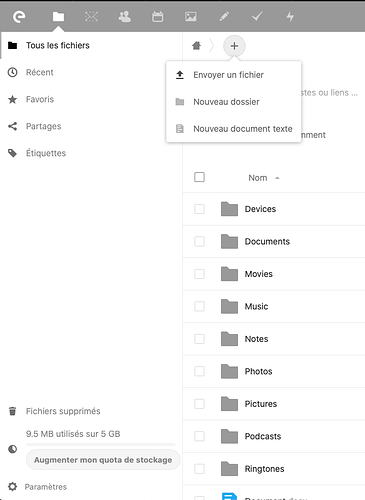 hi @r.labracherie, the provider of Nextcloud, in this case /e/, has to enable apps such as LibreOffice. There are many apps, see some posts above. LibreOffice (or Collabora really) has not been activitated by /e/, you can request here if you want it to be activated in the future.
hi @r.labracherie, @Rik has already answered this properly…
Do raise the issue, and /e/ may incorporate Collabora like they should