Hi /e/ community,
I'd like to collect your experiences with /e/ and battery usage.
I am currently using /e/ on a Redmi Note 4. the system runs nice and fluid, neverhteless, I was still astonished how wickly the system is 'eating-up' the battery.
The RN4 is known as a long runner with its 4000mAh battery.
Whereas on MIUI the phone lasted typically two full days. Now, with /e/ I make it just above 24h - even without LTE usage, screen dimmed at 30% and not a very intense usage.
I am aware that custom ROM phones often last less than stock ROM phones, but still the energy consumption seems pretty high!
So I am wondering: is it just my device, or my installation? Is it because /e/ is not jet battery optimised? Therefore, I'd just like to see if you are facing similar obervations? With the same device? With others? Please feed back!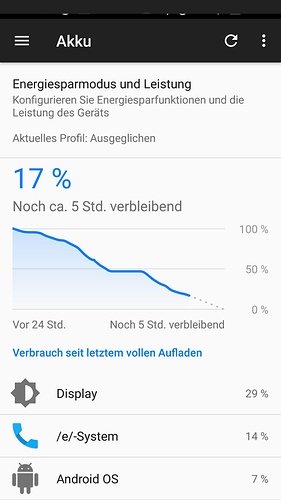 Regain your privacy! Adopt /e/ the unGoogled mobile OS and online services