/e/ on laptops, PinePhone support…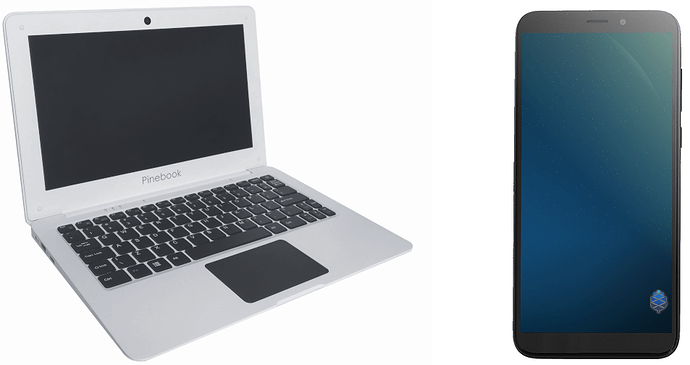 Our great team of /e/ engineers has started to work on various ports of /e/OS, including support for several new smartphones and also some… laptops!
By porting on the PineBook, we are exploring the possible benefits of having a desktop OS too. It would support many already existing applications, while staying open source, fully unGoogled and better for users in term of privacy.
The PineBook is an affordable laptop based on the AllWinner CPU, made by Pine64, a US-based company that was kind enough to send us one laptop for development. Next, we will probably port to Olimex laptops, which are available as kits in the EU, and have the same CPU architecture as the PineBook.
Last but not the least, we are very interested in porting to the upcoming PinePhone, which will be an affordable open source hardware smartphone.
Stay tuned on this and tell us how you like (or not) the idea!