FP4 is now updatedable. Thanks!
No issues on Samsung Galaxy S9
Thank you dev team!
Oneplus 3 running 1.6r. Now running fine.
After OTA upgrade, the phone would not receive an incoming call. SMS were being received and causing notifications.
Despite one particular caller being configured even to bypass "do not disturb", they were going direct to voicemail.
After toggling all do not disturb settings on and off, it has stopped doing this, and incoming calls are now being received.
Have finally updated my Samsung S7 edge from 1.5q to 1.6q (the update to 1.6 was available several days later than the 1.6s update for my S10+).
A short comparison between s10+ with 1.6s and s7edge with 1.6q:
update download was very slow and timed out several times on S7 (the download on S10 was really fast and did not time out even once)
the actual update process was without any errors on both
both phones are working fine without no obvious significant errors, after the upgrade
the "hide my IP" (Orbot VPN) works pretty well on S10+ with 1.6s. On S7 with 1.6q it's still veeeery slow and times out from time to time (App store is pretty much unuseable through it).
on S7 with 1.6q App store keeps crashing without showing any error messages.
S7 with 1.6q has had a few moments when it was quite sluggish in operation (not having played with it enough yet, I don't know if this is a regular occurrence was wast just a busy app in the background)
Account manager (and default mail app) have started giving "Network I/O error" when the ORBOT VPN is enabled.
This is a quick first impression. Will post further updates if I find additional issues with the S7 and 1.6q (the S10 with 1.6s has been used extensively for the last few days and no bugs or issues additional to known 1.5 ones, encountered so far)
Tor will pick two random guard nodes and use them for a set period of time (days) before switching.
Sometimes you just get a slow/overloaded one.
I did have a very minor issue when upgrading my fp4 from 1.5 (ota update) as one app (voice, an audiobook app) seems to have lost all data.
I am fairly sure the update was involved in the issue as I stopped listening to the book to allow the system to reboot after having downloaded and prepared the upgrade package.
It is completely minor and the only problem I identified but since this looks like some data loss I supposed it is worse reporting this in this thread.
Hy, Samsung S7, herolte, seems to work fine, thanks a lot!
A few hours ago I downloaded and installed the version 1.6 update for my Fairphone 4. No error messages or odd behaviour.
However, when I tried to reboot the phone, I got stuck at the screen where the "e" and the jumping dot are displayed. After that, nothing happened.
It looks like the device is soft-bricked. When I turn it on, the bootloader starts and shows "Fairphone - Powered by Android". Then the "e" and the jumping dot appear and nothing happens anymore.
Any suggestions what to do now?
Hi @silverblue02 , I see your call for assistance has been swept from your original thread and plonked into here. Not the best place to be looking for help with a phone that won't boot, in my opinion.
Anyway, I'm not a Fairphoner but some more info about your phone would help before doing anything on device
What /e/OS version was it on before (stable or dev) and was the bootloader locked or unlocked?
My FP3 showed a very similar behaviour, albeit it didn't appear immediately after updating but after a reboot afterwards. I "fixed" it by taking the phone battery out while it was stuck on the boot screen, then putting the battery back in and powering the phone on.
My GS290 works just fine except the (not) saving passwords.
Btw, it is logged in gitlab;
Browser not saving passwords (#6270) · Issues · e / Backlog · GitLab
Also, BankId still fails.
Hope these issues will be included in next release.
I have an issue of battery draining really fast, on a fairphone 2 "FP2" with /e/OS 1.6-202212202239576 installed on 15/12. I had 1.5 before.
I looked at the battery usage and the use of the screen is quite important.
Moreover, the phone rebooted by itself a few time automatically, all since the update.
After one reboot (I think it was because of empty battery) the recovery screen appaeared (reboot system nom, apply update/factory reset) I rather switch off the phone again and could open it again.
Should I do a factory reset?
Could someone please help?
I don't remember exactly what version it was on before, but it was the latest stable version before 1.6
It is a Murena phone if that matters.
Bootloader is locked.
Thanks, but unfortunately that didn't work for me. The phone is still stuck at the boot screen.
Is there anybody with another idea?
If I have to send it to Murena it probably won't come back before January

Maybe it matters because you may not want to try certain things like unlocking bootloader and interacting with device via adb and fastboot. As you bought a Murena device you perhaps don't expect to have to do anything much to it. Quite understandable. Unlocking bootloader would wipe data.
Also you may want to preserve your user installed apps and data.
If you were resigned to losing your data you could try a factory reset from recovery and see if that will make it boot. It may, it may not.
Hello, since the update the deletions and removal of email no longer work.
Where can I check whether a specific update has already been released as OTA for a specific device (in my case FP3+)?
I'd just like to know whether it's normal that no OTA update is offered (yet), or whether I have some kind of configuration issue that I need to look into
Regain your privacy! Adopt /e/ the unGoogled mobile OS and online services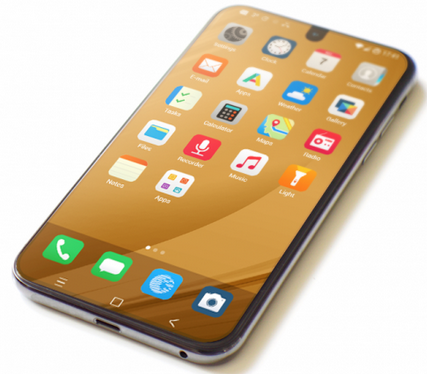 You can get the required device codename from Smartphone Selector … for Fairphone 3/3+ it's FP3.
They would surely put an end-of-support notice into the release notes at least…?
hi @Asperamanca & @MRTN We have not stopped Q builds.
On the FP3 dev and stable builds, the last update I had was there was an issue due to which the team was not able to release it. Checking with the team. Will update.