V1.9 not showing up (as at 1400 UK 21/3/23) for Poco F1 Beryllium in the update app; still at 1.8.1, dated
5th Feb 23.
Thanks!
It is showing up for me for some hours meanwhile (others, too, it seems). Thanks for a smooth OTA from r to s (but see issues in the feedback thread).
Good evening to all
After the update i have 2 bugs.
calendar app is invisible and can not used. But it is to see in the app erase modus.
in car connect modus you here only scratch noises instead if ring tones or voices.
Regain your privacy! Adopt /e/ the unGoogled mobile OS and online services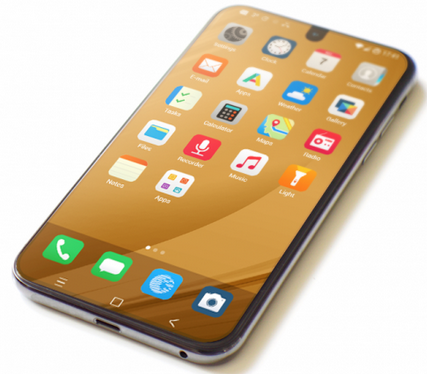 Works great with my Fairphone 3+. OTA was very fast and Android 12 looks nice. Thanks for the good work!
It appears to be promising: After 10 hrs. I see a usage of 7% - better than ever.
Only the statistics still come a little weared: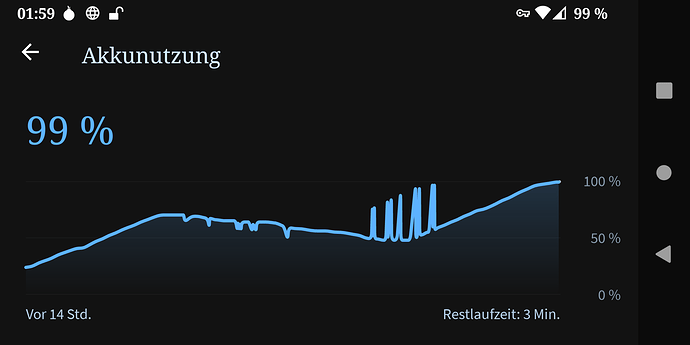 What are these bimples?
BTW, data transfer via Warpinator required another restart of the system to get to work.
OTA upgrade to /e/OS 1.9 S went very smoothly, no problems encountered, but still took the opportunity to perform a factory reset.
/e/OS S feels a lot faster than /e/OS R, good job!
Thanks to all the developers for making this possible

Vendor Name: Fairphone
Device name: Fairphone 4
Device CodeName: FP4
Version of /e/OS or Stock which existed previously: 1.8
Is the device Rooted / Not rooted >>> Not rooted
Some dates are missing in the gallery app. See screenshot below.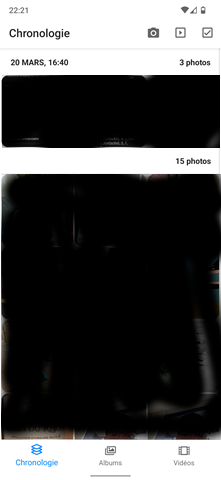 Just downloaded the new update. So far, everything is working fine.
One comment regarding Advanced Privacy. I'm appreciative of the permanent notification that advanced privacy is currently using a fake location–helpful to know. But for me, the reverse is the most important: I'd like to know when the fake address is OFF. I will always remember to turn it off when attempting to use an application that uses locations, since it will always show the faked address when starting. What I need help remembering is when I'm through using actual location–a reminder to tell me to turn fake back on.
So it would be helpful if the permanent notification option was settable for either/both advanced privacy conditions.
Great job! I love this phone! (And I really must admit that I love sticking it to the man!)
Q!
Fairphone 3+ purchased from /e/ foundation. Previously on 1.8.x. I seem to have lost a shortcut to an app bottom right of first screen. Can't have used it a lot as don't remember what was there but usually don't have space on first page/screen. Existing notes don't show applet with Star in middle and if try to open one I get error message that 'Bliss launcher crashed'.
Thanks for mentioning, I noticed exactly the same just a few days ago. App most likely beginning with the letter T (or "later" in the German alphabet), but of course this might not be related to a specific feature of an app.
P.S.: Might have been "Text Edit" (found this on page/screen 2)
Hi,
I can see @string/call_log_header_today in the voice mail. Translation problem?
/e/OS 1.9-s
language French
Sony Xperia XZ2 "akari"
Issue raised in Gitlab related to FP3 and VPN connection problem described in earlier post.
FP4: Again fast battery drain even tho its not in use most of the time. I started at 6am with 100% and finished after about 60 Minutes of screen time at 5pm with 5%. It seems that every other update introduces battery problems while the next one fixes it again.
Really weird behavior.
Strange. I did start my FP4 at 6:30 this morning, now it's 22:30, and I still have 73% of battery despite I used it all day long for my work…
Maybe try to close unused app and shut Bluetooth down?
GSI /e/OS V1.9
e-1.9-q-20230312268823-dev-treble_arm64_bvN
Vendor Name: Lenovo
Device name: Tab 10 HD
Device Code Name: X306FA
Version of Stock which existed previously: Android 10
Is the device Not rooted
The /e/OS V1.19 GSI seems to run faster than the previous versions and all essentials work, including the Bluetooth connection to the Lenovo Smart Dock as well as charging the battery in the dock and LAN via USB-C to RJ45 adapter.
Only the headphones do not work, no matter if 3.5 mm jack or USB-C port - no sound is reproduced and the device speakers are not turned off. Also, not every Bluetooth device is recognized, e.g. physical keyboard.
Overall, the /e/OS V1.9 GSI is a valuable software to degoogle smartphones and tablets from Android 8.1 to 10.
Thank you e-Team.
Thank you for the update, I received the notification today for FP3 stable.
I personally find the UI of Android 12 atrocious. I get nauseous when looking at it. I preferred Android 11. I guess there is not much to do about it. Maybe with time I will get used to it.
EDIT: also I lost my color changed style. Now it's blue and only blue. The option was already removed but the profile was still working until 1.9