Recently we had a user ask this question on the forum - How do I import my google contact into the eDrive. So thought it might be helpful to add a simple post on the importing process.
Step 1:
Log in to google contacts with your Gmail credentials. When Google contacts opens up on the Left side of the screen you would see a menu like this . Click the 'More' and you will see the 'Export' option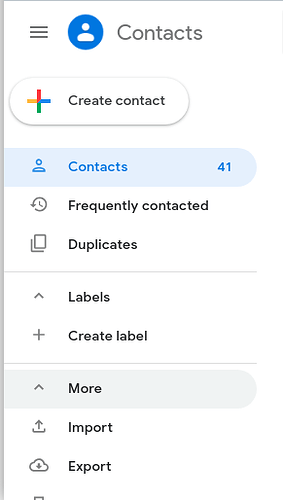 Step 2:
Select the vCard( for iOS contacts) option. eDrive works with this option. Export to a file on your desktop /laptop. The extension would be .vcf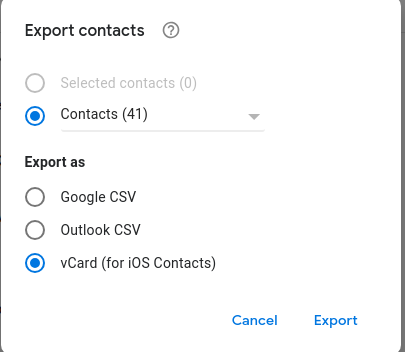 Step 3:
Login to eDrive as per the url given in the screen shot. Enter you username@e.email and password.
Note: Enter complete useriD@e.email


Step 4:
On the top of the screen on eDrive you will see a menu bar like this. Choose the icon for 'Contacts'


Step 5:
On the lower part of the screen to the left you will see the Settings icon. Click on it and the text 'Import into Contacts' link appears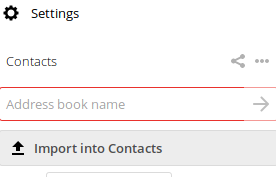 Step 6:
Clicking on the 'Import into Contacts' link will open a window where you can browse and choose where you saved the .vcf file. Import it into the eDrive. You should see a small popup where it will show you the contacts being imported into the eDrive contact list.
You should be able to see the contacts in the eDrive list now.
Step 7:
If as a part of your /e/ ROM setup you have added this same /e/ account then the contacts you have added should show up in your phone after a couple of minutes. Remember this sync will take some time. So wait for it to happen.
You can add and remove contacts from the contacts app on your Phone or from eDrive and they should sync in both places after a short time.
Regain your privacy! Adopt /e/ the unGoogled mobile OS and online services