Hi team.
I have a Samsung Galaxy S10 5G.
It was running /e/ 1.8.1 S (A11).
I understood that in order to get the latest versions 1.12, the firmware needed to be updated.
I followed the instructions from the lineageos site:
https://wiki.lineageos.org/devices/beyondx/fw_update
Downloaded the SM-G977B firmware from the link on the LineageOS page.
Used heimdall. The update seemed to go well. Rebooted the device but then it was getting stuck on the boot screen.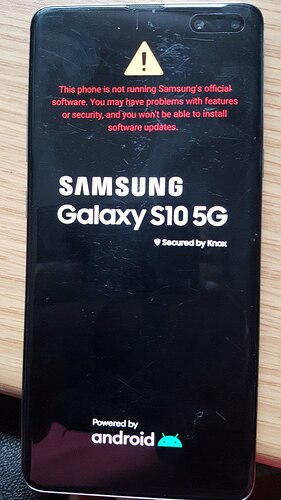 Eventually I managed to get on the TWRP screen.
Question is how do I proceed now?
Kurtn on the telegram community group says that the firmware from the lineageOS page are for A13 (which I don't understand as the latest fw for this device is supposed to be A12).
Any suggestions?
Thanks is advance
Regain your privacy! Adopt /e/ the unGoogled mobile OS and online services