Hi all,
I'm flashing a smartphone for the first time and I encouter an Issue installing eOS on my new Samsung S9+.
I've followed the [HOWTO] guide → this one Installer /e/ sur un smartphone Samsung avec Windows facilement and this one Install /e/ on a Samsung smartphone with Windows easily
I'm locked within TWRP: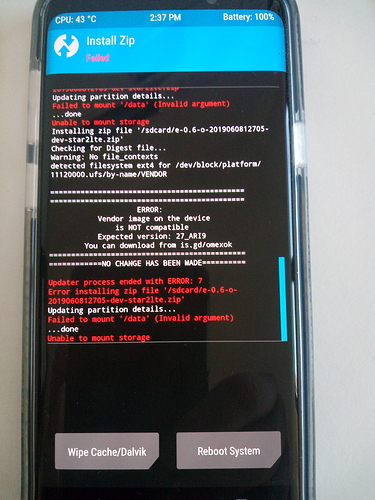 with this file : e-0.6-o-2019060812705-dev-star2lte.zip
Any help ?
(I've tried also to remove the assert lines within the updater-script as explained in another tuto but it does not work either).
Thank you in advance